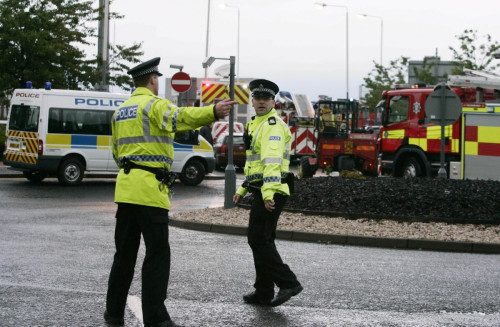 A pregnant woman and her unborn baby have died after a road crash on the A465 Heads of the Valleys road in south Wales.
Gwent Police said the 20-year-old woman from Tredegar, died at Nevill Hall Hospital in Abergavenny, Wales.
Two Peugeot cars collided between Brynmawr and Garnlydan, Blaenau Gwent, at about 11pm on Friday night.
Police are looking for witnesses and say the victims' family is being supported by officers.
The crash involved a blue Peugeot 207 and a silver Peugeot 307, said police.
South Wales Fire and Rescue Service said four people were involved.
The male Peugeot 207 driver, who is from Basingstoke in Hampshire, and the male Peugeot 307 driver, from Tredegar, escaped without injury but both are suffering from shock.
The Welsh Ambulance Service said a rapid response vehicle and an ambulance had attended.