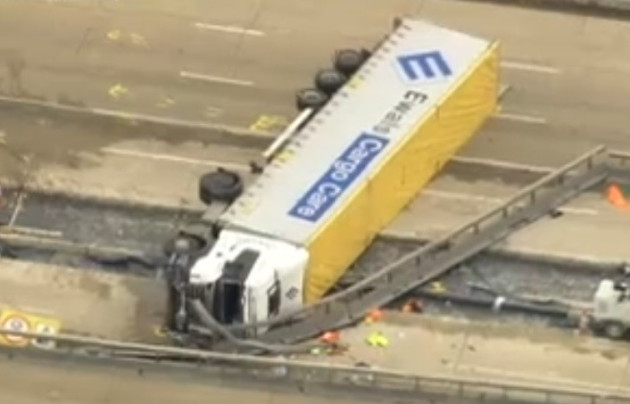 A lorry tipped on its side on the M25 causing huge delays for motorists on Friday afternoon.
The incident happened near Potters Bar between junctions 23 and 25, when the lorry overturned and ended up across the central resevation.
Two people were injured in the crash, said police. One man suffered "life-threatening" leg injuries. One person was arrested in connection with the incident, said police.
Traffic gridlock followed the crash with the busy motorway likely to remain shut until around 6pm - the height of the Friday evening rush-hour.
Drivers are being advised to make alternative travel arrangements and avoid the area if possible.
The Highways Agency said the clockwise carriageway was shut from junction 23 - South Mimms, with the anti-clockwise carriageway shut from juction 25 - Cheshunt.
Traffic was being diverted on to the A1, the North Circular Road and the M11, with heavy traffic causing delays.