Premier League star accused of paying 'hush money' to silence mistress with help from club official
The unnamed player is also said to be an England international.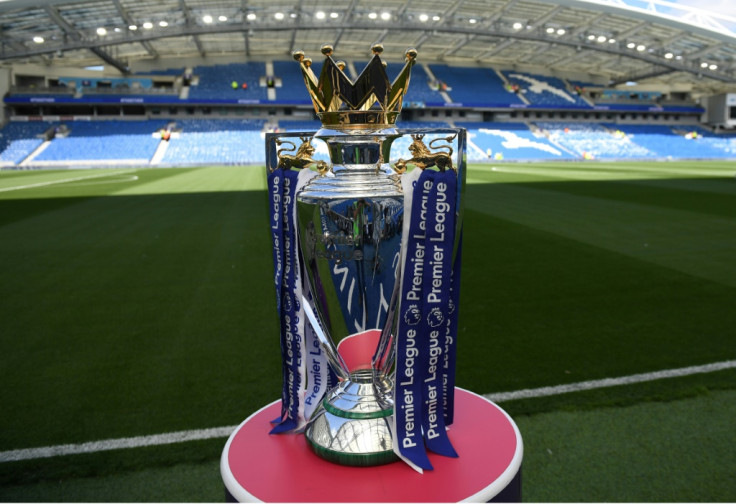 The English Premier League is being dragged into a controversy after news emerged that an official from a top club helped a married footballer "coerce" a lover into signing a non-disclosure agreement.
According to the report by The Sun which does not disclose any of the identities of the individuals involved, the said footballer has also played for the England squad. He had reportedly been having an affair with the woman before he married his wife and the relationship carried on even after he tied the knot.
However, his wife eventually became suspicious, and he decided to take steps towards silencing his lover. His club got involved in the matter, with a top official reportedly helping facilitate the negotiations with the woman.
Apparently, the club exec and the footballer managed to convince the woman to accept a payout of £20,000. The "hush money" was meant to ensure that she would not disclose details of the affair.
However, women's rights group Women's Aid are up in arms about the situation, saying that the "vulnerable" woman was intimidated and pressured into signing the agreement.
A source told the publication that the unidentified club is also being criticised for its involvement. "Clamping down on a vulnerable woman's right to speak out should be a million miles from the role of a major club or its staff members. It leaves a very sour taste in the mouth and makes many people feel deep unease. Heads must roll."
The woman is described only as a single mum, and she would reportedly meet the married player in hotels across London where they would engage in sexual relations all while his wife was completely "oblivious."
The footballer decided to ask his legal team to get involved when his wife started to suspect that something was amiss. The process reportedly started with a series of warning letters that were sent by his lawyers to the woman, urging her to keep quiet.
Teresa Parker of Women's aid called out the footballer for what she dubbed as intimidation tactics and said that the woman was "forced" to delete incriminating photos and messages that were exchanged between herself and her lover.
"We run a campaign — Football United Against Domestic Violence — that tries to promote healthy relationships, and footballers using financial power and status to legally intimidate women is abusive," added Parker.
The woman reportedly said that she had initially refused to cooperate when she was asked to stay quiet about her romps with the footballer, He then allegedly became more aggressive in getting her to keep her lips sealed.
Women's Aid called this "unacceptable" and "controlling behaviour" from the footballer, who remains anonymous.
The issue has blown up at the heels of several other cases of prominent footballers facing allegations of abusive behaviour towards women. One of the more high profile cases involves Manchester United player Mason Greenwood, who was charged last year with attempted rape, controlling and coercive behaviour and assault occasioning actual bodily harm.
The case has since been dropped after several key witnesses refused to cooperate with the investigation.
Elsewhere, former FC Barcelona player Dani Alves remains in prison after having been accused of rape. The incident allegedly took place at a Barcelona nightclub over the New Year holidays. He was then arrested on January 20.
Paris Saint-Germain defender Achraf Hakimi is also currently under investigation for rape after a woman he met on social media and later in person reported the alleged incident in February. He has since accused the woman of tricking and trapping him into the situation so that she could extort money from him. The case is ongoing and PSG has so far presumed the player's innocence and have allowed him to keep playing.
© Copyright IBTimes 2023. All rights reserved.