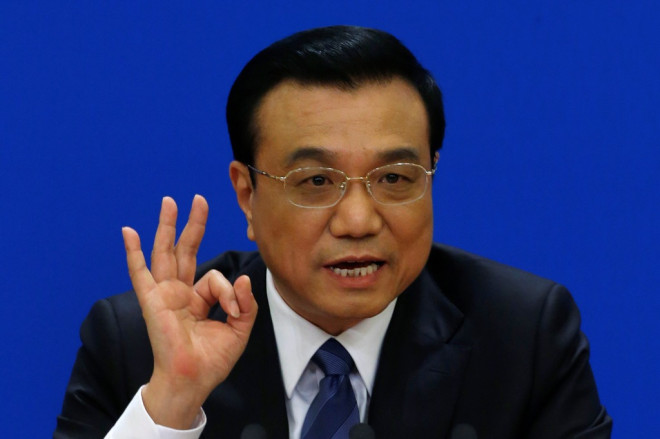 Any default of loans in China does not indicate systemic risks in the world's second-largest economy, Premier Li Keqiang has unequivocally stated.
Li reiterated Beijing's standard line that debt risks in China were under control.
Li was speaking at a press conference, after the closing ceremony of the Chinese National People's Congress (NPC) in Beijing.
Last week, Chinese solar equipment maker Shanghai Chaori Solar Energy Science & Technology missed a deadline to make interest payments on its corporate bonds, resulting in the country's first onshore default.
The loss-making firm had warned earlier that it could repay less than 5% of the 89m yuan ($14.5m, £8.7m, €10.3m) in interest due on 1bn yuan worth of bonds issued in 2012.
Analysts have listed metals and mining, shipbuilding and materials as the key sectors with high default risks.
Bill Gross, the boss of the world's largest bond fund at Pacific Investment Management, in February, dubbed China the "mystery meat" of emerging markets, flagging up the region's lack of transparency.
While China's government has praised its much-debated shadow banking system, saying it played a positive role in boosting its economy, critics argue that it helped fuel a surge in the country's debt levels.
In addition, analysts are of the view that default risk is very high in shadow banking products, and they expect more bad news from the sector.
Shadow banking has experienced rapid growth in China in recent years, with trust assets surging 46% in 2013 to a record 10.9tn yuan.
Lending by institutions outside China's formal banking system now account for 84% of gross domestic product, according to JPMorgan.