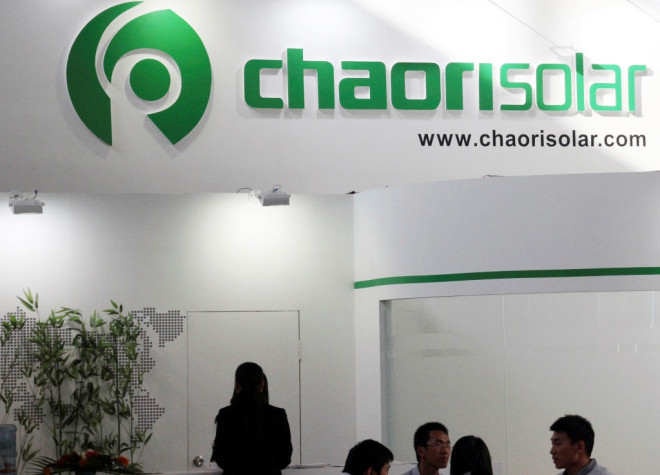 Chinese solar equipment maker Shanghai Chaori Solar Energy Science & Technology has missed a deadline to make interest payments on its corporate bonds, resulting in the country's first onshore default, according to media reports.
The company is trying to dispose some of its overseas plants to raise funds to repay the debt, vice president Liu Tielong said on 7 March, reported Bloomberg.
"There will be more defaults in China's onshore bond market," said Qiu Xinhong, a bond fund manager in Guangzhou at Golden Eagle Asset Management, which oversees assets worth 13.9bn yuan.
"The next default will be likely to happen in overcapacity industries, such as steel, nonferrous metals and coal. Bond investors will shun private companies with heavy debt burdens because they're the most at risk," Qiu told the news agency.
"The Chaori default goes to show the government will begin to let the market decide the fate of weak borrowers. This test case indicates the government is addressing the moral hazard issue," said Christopher Lee, managing director of corporate ratings for Greater China at Standard & Poor's in Hong Kong.
"Incidence of defaults will likely be incremental but controlled," Lee told Reuters, listing metals and mining, shipbuilding and materials as the key sectors with high default risks.
Analysts cited in a 6 March Bloomberg report labeled the imminent Shanghai Chaori default China's 'Bear Stearns moment.'
The loss-making firm had warned earlier in the week it could repay less than 5% of the 89m yuan ($14.5m, £8.6m, €10.4m) in interest due on 1bn yuan worth of bonds issued in 2012.
China's domestic bond market was worth 9.3tr yuan ($1.5tr) at the end of 2013. The overall bond market, at 29.7tr yuan, is the world's third-largest after the US and Japan.
S&P estimates overall debt in China struck 213% of GDP in 2013, a sharp increase from 140% in 2007. Corporate debt comprises the majority of this total.