Nigel Farage has warned MPs not to back away from the Brexit vote – or the UK will experience the "biggest political revolution for 300 years." The British, he said, would "revolt in a most extraordinary way" if the House of Commons overturned the result of the EU referendum.
MPs will now have a chance to debate Brexit following a Supreme Court ruling on Tuesday (24 January). Speaking to Fox News, for whom he is now a contributor, the former Ukip leader said he was "very angry" at the development on behalf of the British people, claiming "they" [the establishment] were trying to override the public vote.
However, Farage went on to say he is not particularly worried about Remain politicians should they now attempt to renege on the decision to leave the EU.
"If members of Parliament were to try to dilute or delay the Brexit process too much, they would be committing political suicide so... in theory, it could be stopped. In practice, it won't be," Farage told Bill Hemmer. "If they attempt to stop Brexit, the very gentle English will revolt in a most extraordinary way."
The warning comes as UK Prime Minister Theresa May prepares to meet US President Donald Trump in Washington on Friday (27 January), becoming the first foreign leader to do so since the Republican's inauguration.
It is thought May is keen to strengthen the "special relationship" through official lines of communication, after Farage was one of the first people to spend time with Trump following his election victory in November.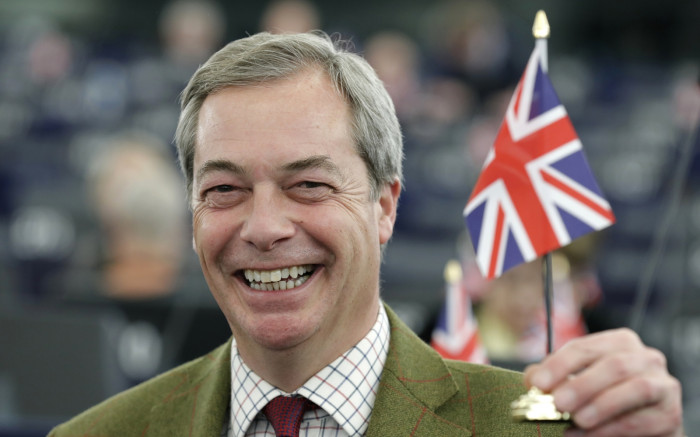 When asked by Hemmer what he May and Trump had in common, Farage replied with a chuckle: "In terms of personality, they could hardly be further apart. Mrs May is very reserved and very old-fashioned. But what they have in common are shared interests."