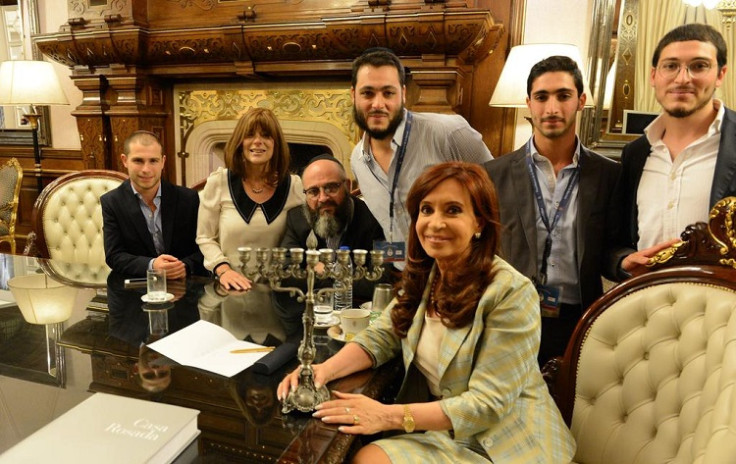 As traditions go this may be the most unbelievable tale you may ever read - the President of Argentina has adopted a Jewish boy as her godson to stop him turning into a werewolf.
Christina Fernandez de Kirchner met Yair Tawil and his family last week at her office to mark the 100-year-old Argentine custom.
According to legend the seventh son born to a family turns into a ferocious "el lobison" or werewolf – on the first Friday after his 13th birthday.
The country began to introduce adoption procedures to quell the fear of the people in the 19th century who believed their sons could turn into werewolfs (the fear was so extreme in some cases people murdered their baby boys).
It has become customary since 1907 but formally established in 1973 for the president to adopt their seventh sons and daughters who also receive a gold medal and full educational scholarship.
Tawil's parents wrote to the president in 1993 for their son to be the first Jewish boy to be adopted and they got their wish this year, according to the Jewish Telegraphic Agency.

Until 2009, the tradition only applied to Catholic children.
Last week's unusual ceremony between the president and Tawil, witnessed by his parents and three brothers, happened at the same time as Hanukkah - the eight-day Jewish festival that commemorates the rededication of the holy Temple in Jerusalem in 165 BC.
Fernandez de Kirchner tweeted: "I didn't know it but his visit coincided with the Hanukkah celebration. The father said it wasn't a coincidence."
She added the meeting with him and his family was a "magical moment".