President Donald Trump's executive order revoked the visas of 100,000 travellers
President's travel ban targeting seven Muslim countries led to thousands of useless travel documents.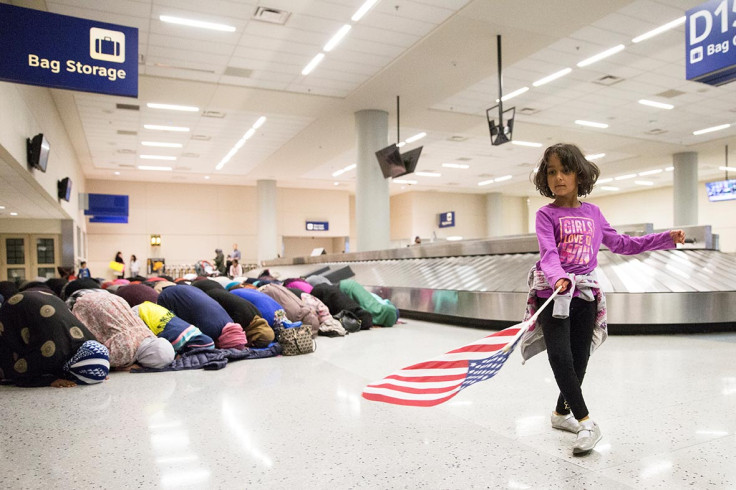 A United States attorney revealed that more than 100,000 visas were revoked for people travelling from seven Muslim countries in the wake of a ban imposed by President Donald Trump.
The travel ban was made by executive order last Friday, 27 January, and lead to protests and confusion at airports across the US. The ban is wide-ranging and affected refugees and immigrants too.
The government lawyer made the revelation in an Alexandria federal court Friday, the Washington Post reports. The figure came during a hearing in the case of two Yemeni brothers, Tareq Aqel Mohammed Aziz and Ammar Aqel Mohammed Aziz, who were granted permanent residency in the US because their father is a US citizen.
The two were refused entry to the US at Dulles airport near Washington DC following Trump's executive order banning people from Iran, Iraq, Libya, Somalia, Sudan, Syria and Yemen from entering the US for 90 days.
"After conducting standard procedures of administrative processing and security checks, the federal government" found that the brothers could be admitted to the US as immigrants, their court claim said. "Despite these findings and Petitioner's valid entry documents, U.S. Customs and Border Protection ("CBP") blocked" them from leaving the Dulles airport.
The government attorney could not say how many people with visas were sent back to their home countries from Dulles in response to the travel ban.
© Copyright IBTimes 2023. All rights reserved.