Somali refugees living in Dadaab, the world's biggest refugee camp, in eastern Kenya, earlier this week expressed fears they could wind up between a rock and a hard place following US President Donald Trump's ban on refugees.
After 25 years spent living as a refugee in Kenya's camps, Ahmed Omar Dihi, 39, was one of the lucky 1% of refugees who had completed their resettlement vetting process. However, his chances of starting a new life under the programme were cut short this week when Trump ordered refugees and people from seven Muslim majority countries, including Somalia, to be temporarily denied US refugee status or visas for 120 days.
Ahmed, who was only a teenager when his family was torn apart by Somalia's civil war, accepted to tell his story to IBTimes UK.
Born in the port city of Kismayo, in the southern Lower Juba province of Somalia in 1978, Ahmed was living a comfortable life with his family in Somalia's third city. His father was a respected community leader and businessman.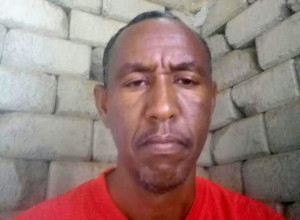 But from 1991 onward, Ahmed's city became the backdrop for some of the most bitter fighting in the country, as Somalia became embroiled in a crippling civil war. As Kismayo changed hands between competing factions, Ahmed was forced to leave his town in 1992 "in order to save myself" from the raging battles.
"At that time, I was a teenager, and I ran but I didn't even know in which direction I was going. From the centre of Kismayo city, I didn't know where the [fighting groups] were, where the people were leaving," Ahmed says as he paces around the dusty floor in camp in Northern Kenya. "So I took myself out of Kismayo, somewhere in the bush, together with others who had been chased by these group."
After spending days in the wild, Ahmed's uncle, who was also fleeing, took the boy to the Dhobley border crossing with Kenya. They walked for a week.
The United Nations' refugee agency (UNHCR) registered the teenager as a refugee in Dhobley, and he was brought to the Kenyan town of Dadaab, where he settled in Dagahaley, one of the Dadaab camps built in 1992. Dagahaley is today home to 67,510 refugees – all Somali.
What about the family Ahmed left behind in his flight? The talkative man pauses for a while, before he opens up again this time using short sentences as if to piece together bits of his memory.
"I was worried for my family, and I couldn't go back. When I saw my uncle and I asked him how they were doing, he couldn't tell me. In Somalia, there was my mother and my siblings. Excluding my father." He says: "My father was shot dead in front of the whole family."
Following his father's death, Ahmed's mother who was suddenly forced to become the sole breadwinner in charge of young children, also decided to reach Kenya.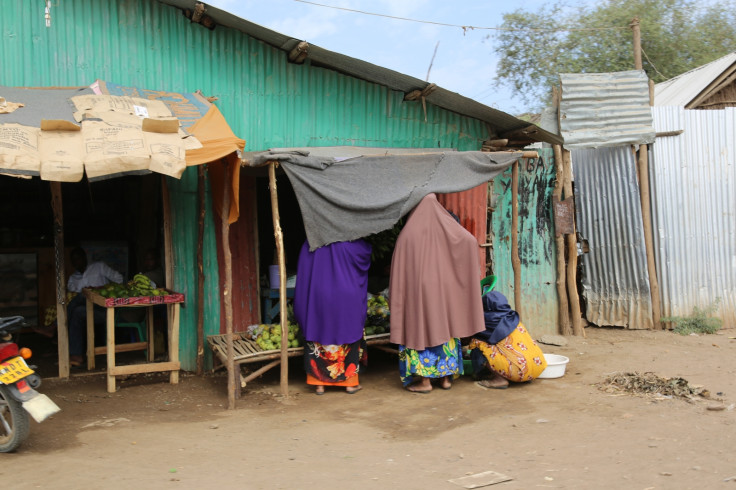 Over the next two decades later, Ahmed grew up between the wood, plastic and tin sheet homes of Dadaab camp. Now the breadwinner of a family of 12, with children aged nine months to 21, Ahmed enumerates the number of family members who reached Dadaab over the years.
"My mom and three of my siblings are there [in Dadaab - they cannot get approved for resettlement]. Others have died of natural causes."
Just over eight years ago, the UNHCR decided to refer Ahmed to the US government, after the refugee agency decided that Ahmed and his family were eligible for resettlement in a third country. Under such programme, vulnerable refugees whose life, liberty, safety, health and fundamental rights are at risk at home or in neighbouring countries are flagged by the UNHCR.
Ahmed explains his case was put forward by the UN agency because the family, who was "living in very critical conditions... had to be resettled in order to be safe".
Dadaab is located some 100km (60m) from the barren scrub of the border with Somalia, from which violence often spills over. Because refugees at the UNHCR-run camp are not protected by the Kenyan government, they have often faced outbreaks of violence within the camp.
In early May 2013, the large family was relocated to Kakuma, Kenya's second-biggest camp, located in the country's northeast, near the border with South Sudan. "We were relocated because of insecurity," Ahmed, who looks beyond his years, highlights.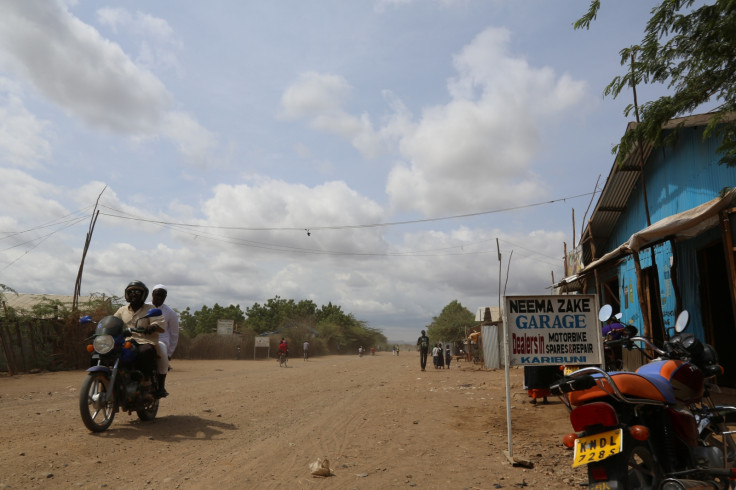 On 3 June 2013, the family had its final interview with the US Immigration and Naturalisation Service, and the US authorities gave Ahmed the long-awaited green light for his resettlement.
Asked why he believes it has taken so long for his family to fly to the US to start a new life, Ahmed shrugs. "I can't answer that question. It's down to the US government. We have done all the checks: we are all fit, no medical issues. We have been cleared to be taken from Kakuma."
The family, which welcomed a new baby in 2016, was still waiting to be given a date for its transfer from Kakuma to Nairobi, the last transitional step before leaving for the US, when it learned about President Trump's ban on refugees.
Calmly, Ahmed explains he was only made aware of the ban in the news. "As the head of a family of 12, I have to make sure everyone is medically fit, I need to think about their education. We have no time. I had no communication from the US government, UNHCR and the other organisations [assisting in the resettlement process]. I heard from the media."
While he spoke of the "anxiety" the ban has brought on his family, Ahmed insisted: "I was just waiting to travel to Nairobi, to be taken to the international flights to the US."
Ahmed lamented the fact that he was still in the dark regarding the impact the ban would have on his long-awaited resettlement and his new life thousands of miles away from Kakuma's dusty camp.