President Duterte restarts bloody war against Maoist rebels
Tentative peace in the Philippines deteriorated after communist forces killed six soldiers.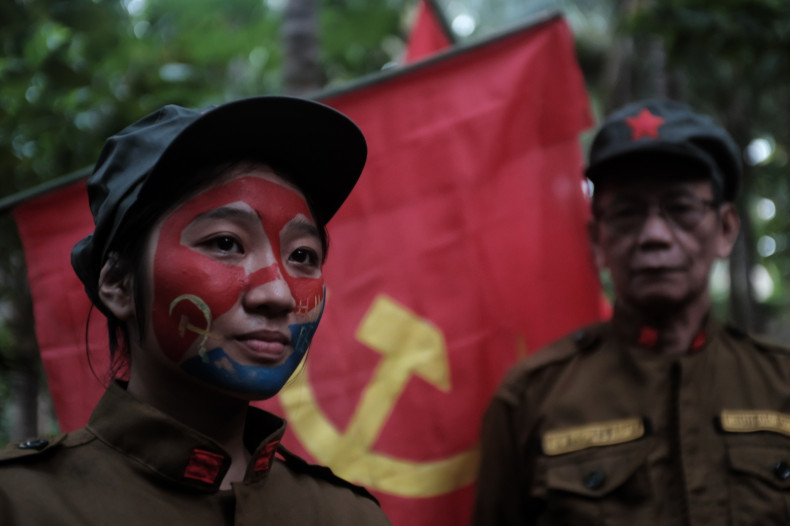 The long-running war between Manilla and Maoist rebels has resumed in the Philippines after a six-month ceasefire broke down, leaving a peace talks between the guerrillas and President Rodrigo Duterte in tatters.
Filipino troops have been deployed in villages across the country, Associated Press reported, with 500 soldiers sent to school halls and schools to continue surveillance operations that have resulted in clashes.
The tentative peace in the Philippines deteriorated after the communist forces killed six soldiers and kidnapped two others. The leadership of the New People's Army (NPA), have said, however, that despite the breakdown they would like peace talks to continue.
"We're saying the peace talks are still possible in the absence of a ceasefire," Luis Jalandoni, a rebel adviser, said in a radio interview. The separatist forces claimed a series of government infringements caused them to resume hostilities.
The NPA, the armed wing of the Communist Party of the Philippines (CPP), said in a statement that they would not seek to prolong the ceasefire which was due to expire on 10 February.
"In our experience and in the experience of other people, it is possible to negotiate while fighting until substantive agreements are forged to address the roots of the conflict and lay the basis for a just and lasting peace," the NPA said.
The guerrillas said Duterte failed in his "obligation" to pardon and release all political prisoners as he had promised while signing the ceasefire agreement in August 2016.