Philippines' Duterte vows no peace with Maoist rebels, tells troops to be ready to fight
The New People's Army (NPA) killed seven Filipino troops prior to Duterte's call to arms.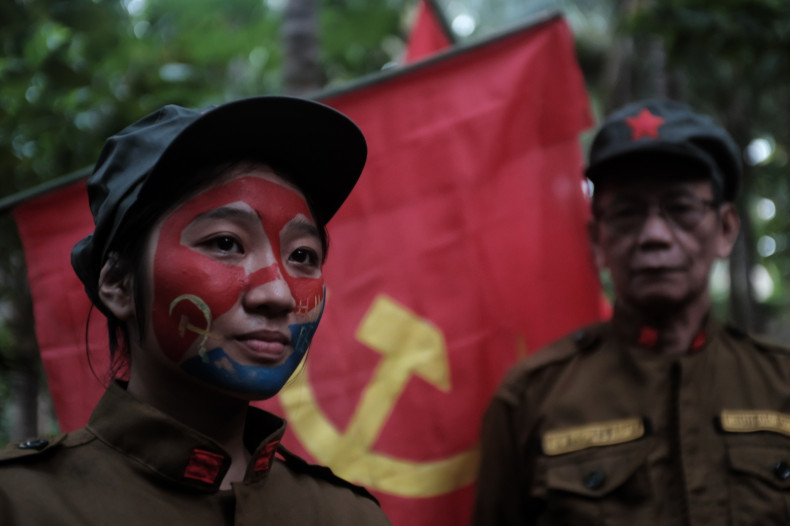 The President of the Philippines, Rodrigo Duterte, has called off a truce with Communist rebels that have promised no peace in a generation, and has ordered his soldiers to be ready to fight. "I am asking the soldiers: Go back to your camps, clean your rifles and be ready to fight," Duterte was quoted by Reuters as saying.
The withdrawal from the peace process with the rebels came after the New People's Army (NPA) killed seven Filipino troops, unilaterally breaking the ceasefire. Three other soldiers were captured. "I have lost many soldiers in just 48 hours, I think to continue with the ceasefire does not or will not produce anything," the president said.
Duterte, who in the area of crime and punishment has pursued a combative agenda, had committed his administration to the peace process with the Philippines' communist rebels. However, he said his best had not been good enough.
"I'm really very sorry. I tried my best but like in the song, my best was not good enough," Duterte said. "There will be no peace in this land vis-a-vis the Communist Party. Let's resume the war," he added.
The Maoist-led rebel group in the Philippines said it was terminating the unilateral truce on 1 February, prompting fears the communists might resume their long-drawn-out guerrilla warfare that led to the deaths of tens of thousands in the country.
The New People's Army (NPA), the armed wing of the Communist Party of the Philippines (CPP), said in a statement that the ceasefire will expire on 10 February. However, the rebels would continue to support peace talks with the government, the NPA added.
"In our experience and in the experience of other people, it is possible to negotiate while fighting until substantive agreements are forged to address the roots of the conflict and lay the basis for a just and lasting peace," the NPA said.
The rebels justified the decision and accused the government of letting them down. President Rodrigo Duterte failed in his "obligation" to pardon and release all political prisoners as he had promised while signing the ceasefire agreement in August 2016, the group said.