The Armed Forces of the Philippines (AFP) has said that they will not fail President Rodrigo Duterte, who recently announced plans to assign his ambitious anti-drug campaign to the military. The campaign against drug pushers and users began after Duterte assumed office in June 2016.
However, on Thursday (2 February), Duterte said that he had lost faith in the police and the justice-ministry run National Bureau of Investigation, who were so far leading his bloody drug war. The president added that he now wanted the military to fulfil his goal of eradicating the drug menace from the country.
"We are thankful to the President for his trust. We will not fail him. We will do the duty that he entrusted to us," Marine Col. Edgard Arevalo, AFP public affairs chief, reportedly said in a radio interview. He added the military had been awaiting further guidelines from Malacañang – President's official residence – with regard to the military's exact role in the anti-drug campaign that has seen over 6,000 deaths in the past seven months.
Arevalo also said that until now, the military has performed a "supporting role", while agencies like the Philippine National Police (PNP), the National Bureau of Investigation and Philippine Drug Enforcement Agency (PDEA) led the campaign. He also admitted that law enforcement was not the soldiers' forte and they will need to be trained to carry out the task.
"But whatever the guidelines will be, if we're asked to undergo training, we will do it," the Colonel was quoted as saying by the Inquirer.
Duterte recently suspended all police operations that were undertaken as part of the crackdown on drugs, citing deep-rooted corruption within the force. Several police officers and other law enforcement agents have featured in his drug lists, including mayors of some cities.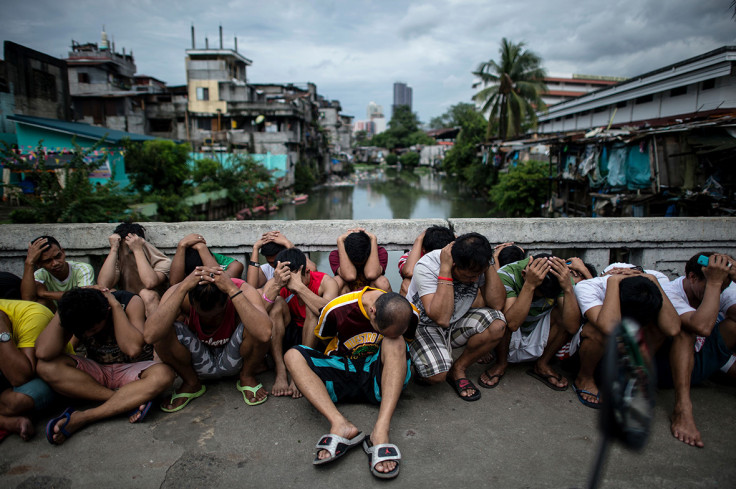 Duterte's anti-drug campaign has been condemned by many national and international human rights organisations, who have urged the president to stop extrajudicial killings on the pretext of eliminating narcotic addiction. However, the firebrand leaders vowed again last week to kill more drug users and pushers, if need be, to free the country of drug offenders.