President-elect Donald Trump appeared to shift positions on several issues during his first post-election interview with 60 Minutes on Sunday (13 November). Trump said he would attempt to preserve key provisions of Obamacare instead of gutting it completely and complimented his opponent Hillary Clinton.
Obamacare
The president-elect told 60 Minutes correspondent Lesley Stahl he may keep portions of the Affordable Care Act (Obamacare) which are particularly popular with Americans. Trump previously mentioned he may keep the key provisions after his meeting with President Barack Obama in the White House on Thursday (10 November), the Washington Post noted.
When Stahl asked Trump whether people with pre-existing conditions would still be insured after he repealed and replaced Obamacare, he said they would "because it happens to be one of the strongest assets." He added, "Also, with the children living with their parents for an extended period, we're going to...very much try and keep that."
Trump was referring to the provision in the Affordable Care Act that allows individuals to remain on their parents' insurance until age 26. "It adds cost, but it's very much something we're going to try and keep," Trump said.
He later interrupted Stahl when she asked whether there would be a gap in coverage between the repeal of Obamacare and the implementation of his new plan.
"Nope. We're going to do it simultaneously. It'll be just fine. It's what I do. I do a good job. You know, I mean, I know how to do this stuff," he said. "We're going to repeal and replace it. And we're not going to have, like, a two-day period and we're not going to have a two-year period where there's nothing. It will be repealed and replaced. I mean, you'll know. And it will be great healthcare for much less money."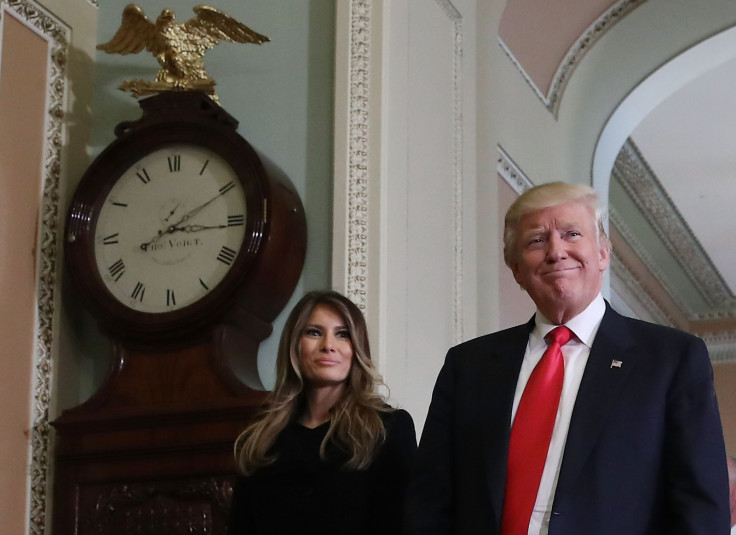 Hillary Clinton
The president-elect also told Stahl that Clinton's concession phone call was "lovely" and noted that making the phone call must have been "tougher for her than it would have been for me," CBS previews revealed.
"She couldn't have been nicer. She just said, 'Congratulations, Donald, well done,'" Trump said. "And I said, 'I want to thank you very much. You were a great competitor.' She is very strong and very smart."
Trump also said that Clinton's husband, former president Bill Clinton, called him the following day and "couldn't have been more gracious."
"He said it was an amazing run—one of the most amazing he's ever seen," Trump said. "He was very, very, really, very nice." Trump appeared to soften his stance against Clinton, telling Stahl he is not ruling out calling both Clintons for advice during his presidency.
Trump said he did not regret the name calling throughout the campaign and that he was proud of his campaign. He noted, however that he hoped the campaign season had been nicer and had been more focused on policy.
Immigration
Regarding the wall along the US-Mexico, Trump said he would accept a partly-fenced border as well as the wall. The president-elect said he wants to secure the border and deport criminal undocumented immigrants.
Trump earlier said that his administration would deport up to 3 million undocumented immigrants during his term in office.
"What we are going to do is get the people that are criminal and have criminal records, gang members, drug dealers, where a lot of these people, probably two million, it could be even three million, we are getting them out of our country or we are going to incarcerate," Trump added. "But we're getting them out of our country, they're here illegally."
He added anti-Trump protesters do not "know me," calling them "professional protesters". The president-elect urged anti-Trump demonstrators not to be "afraid" and called on his own supporters who are harassing minorities to "stop it." His son, Donald Trump Jr, later told Stahl he believe fears by minorities and LGBT people were "unfounded".
Abortion
Trump was questioned about his views on abortion and whether his appointment of a Supreme Court justice would overturn Roe v Wade. "I'm pro-life," he said. "The judges will be pro-life."
The president-elect said that if abortion was overturned at a federal level, then it would be up to states to decide whether it was legal.
Stahl noted that it would prevent access to abortion for women in some states, to which Trump replied, "Yeah, well, they'll perhaps have to go, they'll have to go to another state."