President Joko Widodo affirms sovereignty of Indonesia in South China Sea dispute
During his visit to Australia, the president is expected to discuss joint naval patrols in the contested waters.
Indonesia's President Joko Widodo has made it clear that he plans to stand his ground against China's attempts to take total control of the South China Sea and confirmed that he would not "compromise" on the matter.
In an interview with Australian Broadcasting Corporation on 4 November, ahead of his trip to Australia, the president said he plans to discuss the subject with Prime Minister Malcolm Turnbull during his visit.
Indonesia is not a claimant in the dispute but tensions with China have been on the rise this past year regarding waters near Natuna Islands where Jakarta has been conducting military drills.
"When we had a military exercise in Natuna, I don't think there's a problem because it is Indonesia's territory," he said. "And I need to say this, in regards to Indonesia's sovereignty, I don't compromise, I don't compromise."
In June, Indonesia's navy fired on Chinese fishing boats in the Natuna Sea and the Fisheries Minister Susi Pudjiastuti complained that "stealing fish is a crime". The government later announced a major building program on the islands and Widodo told Fairfax Media: "We want to build our fishery industry there.
"Natuna is our territory. You know, we have the Natuna regency there and there are 169,000 people out there and we want to build our fishery industry there," he explained.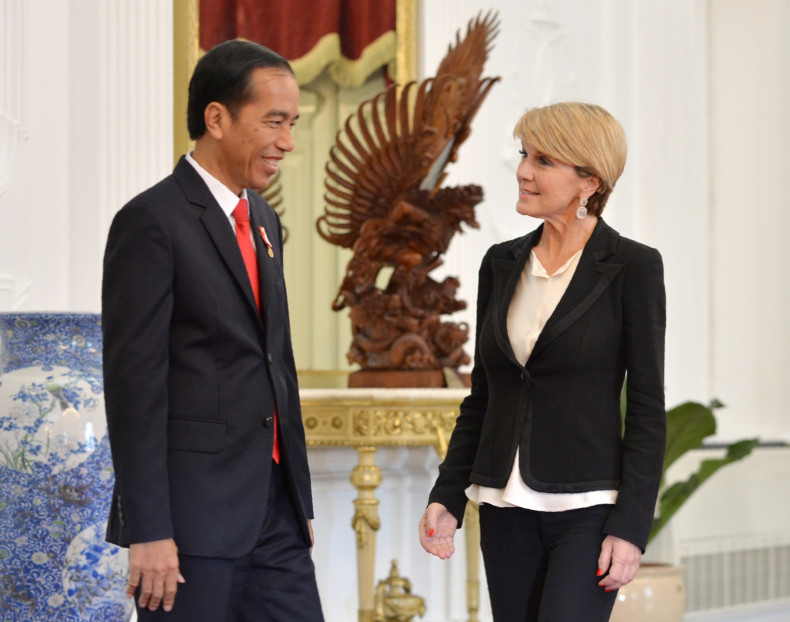 "We hope it will be finished by mid-next year. So if we have military exercises [there], I think it's normal because Natuna is our territory. There is no compromise on sovereignty."
Beijing on its part has stated that the two countries have "overlapping claims" to the waters around the Indonesian archipelago.
Widodo is expected to land in Australia on 6 November for a two-day visit – his first since taking office. The two nations have had strained relations in the past after it was discovered that in 2013 Australian Signals Directorate had tapped the mobile phone of Widodo's predecessor Susilo Bambang Yudhoyono and his wife.
"I don't have a phone," the president joked when asked about his own fears about being tapped, adding that it was important to use this visit to build trust and mutual respect between the two countries.