President Nicolas Maduro's fate to be decided by referendum vote if petition signatures are valid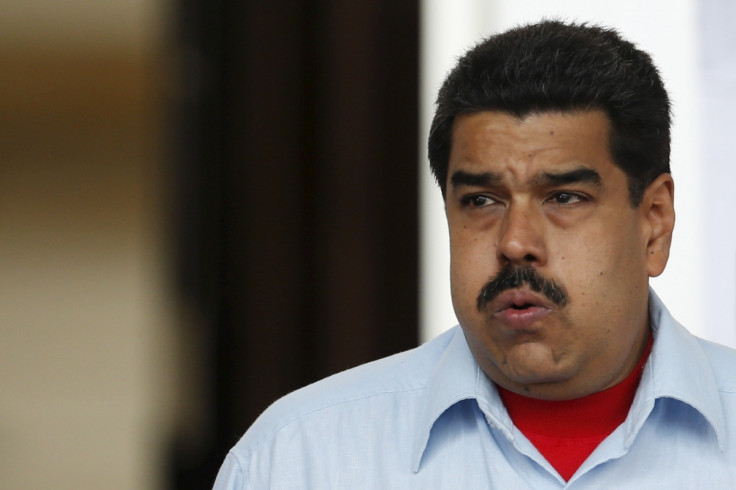 Following a nation-wide petition, Venezuelan President Nicolas Maduro has agreed to allow a referendum vote to decide on "whether or not he stays in office". However, there is one condition for the referendum to be allowed. Electoral officials will have to validate all of 1.85 million people who signed the petition.
The opposition Democratic Unity Roundtable, which has been working diligently to oust the embattled leader, presented the forms to election authorities on 2 May
"If on this second step, they say that the signatures were collected, we head to a referendum, period," Maduro said in his weekly radio address on 3 May.
The National Electoral Board (CNE) will now validate the signatures and once cleared, the opposition will need close to 4 million signatures, or 20% of registered voters, to force a referendum.
"The process starts tomorrow," said CNE board chair Jorge Rodriguez. "In a few days, it is going to come out that they inflated the figure for the number of signatures they handed in, by a million."
Venezuela has been facing severe food shortages, high inflation and electricity cuts, and locals are eager for Maduro to step down and give the opposition a chance to change the dynamics of the country. However, according to the current government's constitution, after January 2017 a successful recall vote would not require new elections and would simply transfer powers to Maduro's vice president to take over as leader of the country.
"The long and complicated recall process means that at the earliest, the recall vote would occur in December," Eurasia Group analysts Risa Grais-Targow and Agata Ciesielska wrote in a note to clients, according to Bloomberg. "However, the CNE will use delay tactics and create additional stumbling blocks to keep the vote from taking place."
A recent opinion poll suggested that more than two thirds of the country want Maduro out of office.
© Copyright IBTimes 2023. All rights reserved.