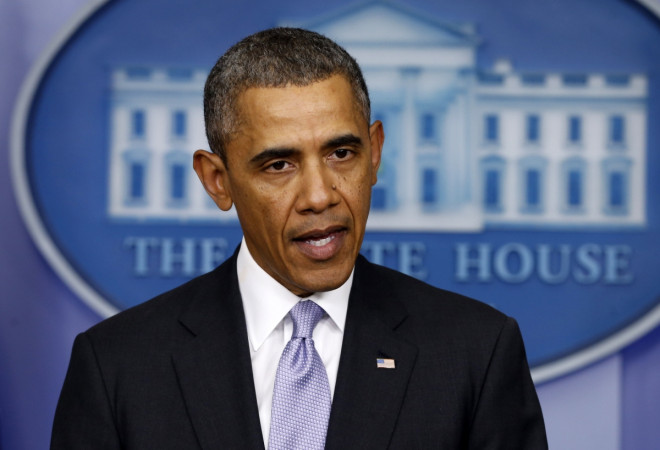 US President Barack Obama's income fell in 2013 as sales of his books fell, official tax returns show.
According to Internal Revenue Service documents made available by the White House, Obama and First Lady Michelle made $481,098 (£287,000) in 2013 - down from $608,611 in 2012.
However, his tax return documents revealed that he paid an effective tax rate of 20.4% on his $400,000 presidential salary – an increase from his previous rate of 18.4%. The tax rise is due in part to policies the president pushed through to limit tax preferences for the wealthy.
The president and first lady paid $98,169 in federal taxes and $23,328 in taxes to their home state of Illinois in 2013.
The Obamas' total earnings are a fraction of what the president was earning just four years ago, when his tax return revealed an income of $5.5m, mostly from sales of his books Dreams from My Father and The Audacity of Hope.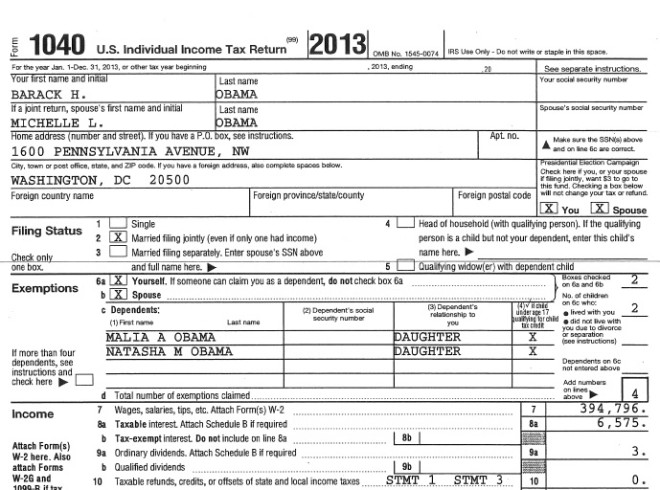 However, Obama's income from his book sales plummeted from $258,722 in 2012 to $104,000 in 2013.
The documents also reveal that Barack and Michelle Obama reported donating $59,251, or around 12.3% of their adjusted gross incomes, to 32 different charities. The figure is $90,000 less than the couple donated to charity last year.
Of all the charities the Obamas donated to, their largest gift went to the Fisher House Foundation, which supports military families.
Other notable charity contributions include a $5,000 donation to the Sidwell Friends School, the exclusive private educational institution where daughters Sasha and Malia are enrolled; $4,000 to the American Red Cross; and $2,000 to One Fund Boston, which was established last year to support victims of the Boston Marathon bombings.
The White House also revealed that Vice-President Joe Biden and his wife Jill reported an adjusted gross income of $407,009 in 2013 and paid $96,378 in total federal taxes.