President Sisi Calls on Egyptians to Reduce Fuel Subsidy Burden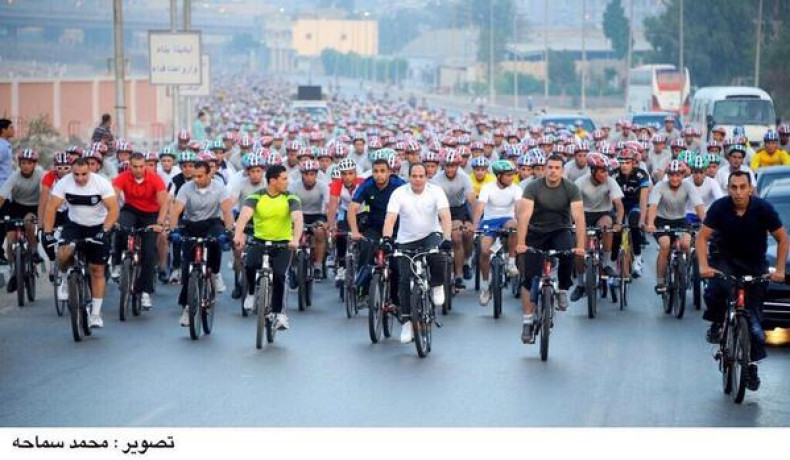 Dressed in a polo shirt and cycling gloves, Egypt's new president took to the streets of Cairo on Friday on his bicycle in a bid to get more Egyptians to walk and cycle.
The cash-strapped government is facing a crisis in its public finances after three years of political strife and decades of large state subsidies on energy products.
"If you use your car, you pay around 4 [Egyptian] pounds for 20 or 25 kilometres [15 miles] and Egypt pays 8 pounds for those 20 kilometres," Sisi said in a speech broadcast by state media.
"If 3,000 people did this [cycling] with me, how much would that be per day?" he said.
Cyclists are rarely seen on Cairo's chaotic streets, which frequently grind to a halt.
The government has spent tens of billions of dollars on fuel subsidies annually in a bid to stave off political unrest in the Arab world's most populous country.
As a result, Egyptians pay some of the lowest prices in the world for fuel and electricity.
Cairo spent around 170 billion Egyptian pounds ($24bn, £14bn, €17.5bn) on energy subsidies in the fiscal year up to 30 June, according to state media reports, which also said the government plans to cut that figure to 107 billion Egyptian pounds in the next fiscal year.
Successive governments in Cairo have called for a reduction in the amount spent on subsidising energy, although none have shown the political will to force through major price hikes.