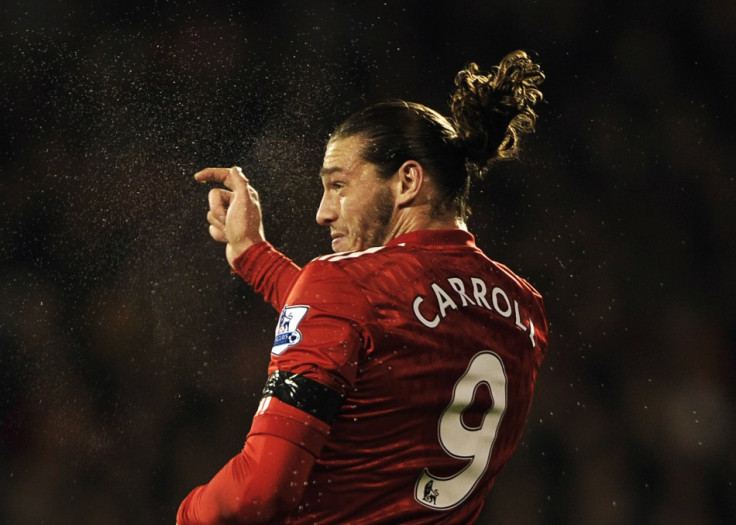 Liverpool legend John Aldridge believes Andy Carroll's 'settling in' period at Anfield is over and he must now start delivery for Kenny Dalglish's side.
Liverpool's record signing has struggled at the Merseyside club since his move to Anfield for £35 million on the 31st January earlier this year.
The former Newcastle United star has been plagued by injuries which have inevitably exasperated his questionable fitness record at Anfield, and although the aforementioned Liverpool legend believes Carroll retains the faith of Kenny Dalglish, he suggests he must now begin to show more signs of his undoubted promise.
Aldridge believes Carroll must worker harder in training in order to justify his place in Liverpool's starting XI. The striker turned football pundit intimates Carroll has to display a greater endeavour if he wants to win back his place in Dalglish's side, but he is confident the towering Anfield hitman can return to the form which made him the most costly Englishmen of all-time.
"Carroll has to knuckle down in training and try to force his way back into the side." The Anfield hero told the Liverpool Echo.
"He's had his settling in period at Anfield and he's under pressure to deliver - that goes with the territory.
"Everyone still believes in Carroll and the crowd are still right behind him.
"All we want is for him to produce the form we know he's capable of on a regular basis. I hope he rises to the challenge."
Carroll remained on the bench for the duration of Liverpool's recent victory over QPR and Kenny Dalglish admits the recent wastefulness of his strikers has heightened rumours a purportedly busy January.
"Irrespective of what I say, it's not going to stop speculation we are going out in January to sign Joe Bloggs up front, or whoever. I don't need to say anything." The Liverpool manager told the club's official website.
"We did miss some chances, yes, but the goalkeeper saved a lot of them too."