Preview of new David Hockney exhibition at Tate Britain: An overview of artist's work to date
Presented as a chronological overview, this traces Hockney's development from his time as a student up to his recent success at the Royal Academy and beyond.
Tate Britain is exhibiting the world's most extensive retrospective of the work of David Hockney, widely regarded as one of the most successful and recognisable artists of our time.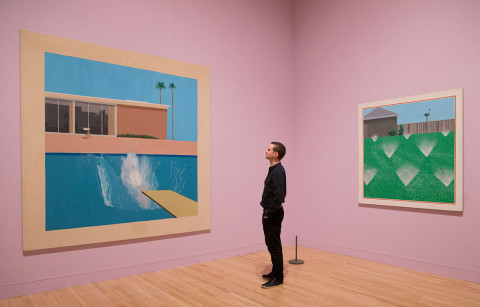 Hockney's art is one of the great landmarks of post-modernism, using parody and self-reflection, and playing with representation and artifice. He is an artist who has frequently changed his style and ways of working, embracing new technologies as he goes. As he approaches his 80th birthday, the exhibition, simply titled David Hockney, offers an unprecedented overview of his work to date. Presented as a chronological overview, the exhibition traces his development from his time as a student in 1961, through to his iconic works of the 1960s and 1970s, and on to his recent success at the Royal Academy and beyond.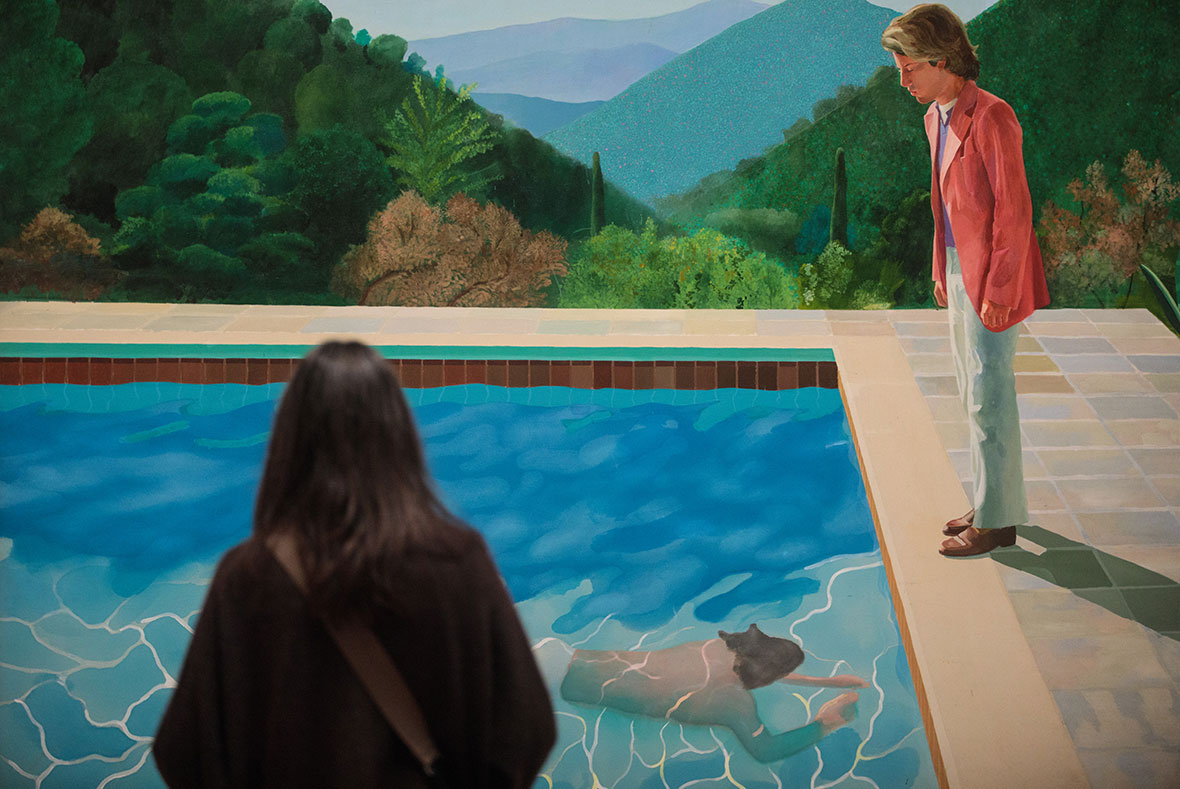 The exhibition celebrates Hockney's achievements in painting, drawing, photography and video, showing how he has questioned the nature of pictures and picture making, while challenging their conventions. This can be found from his very early works, such as the Love paintings of 1960 and 1961, while the witty and brilliant invention of his classic works will be explored, including his portraits of family, friends and himself, as well as his iconic images of LA swimming pools. It will also include his celebrated Yorkshire landscapes of the 2000s and work made since his return to California in 2013.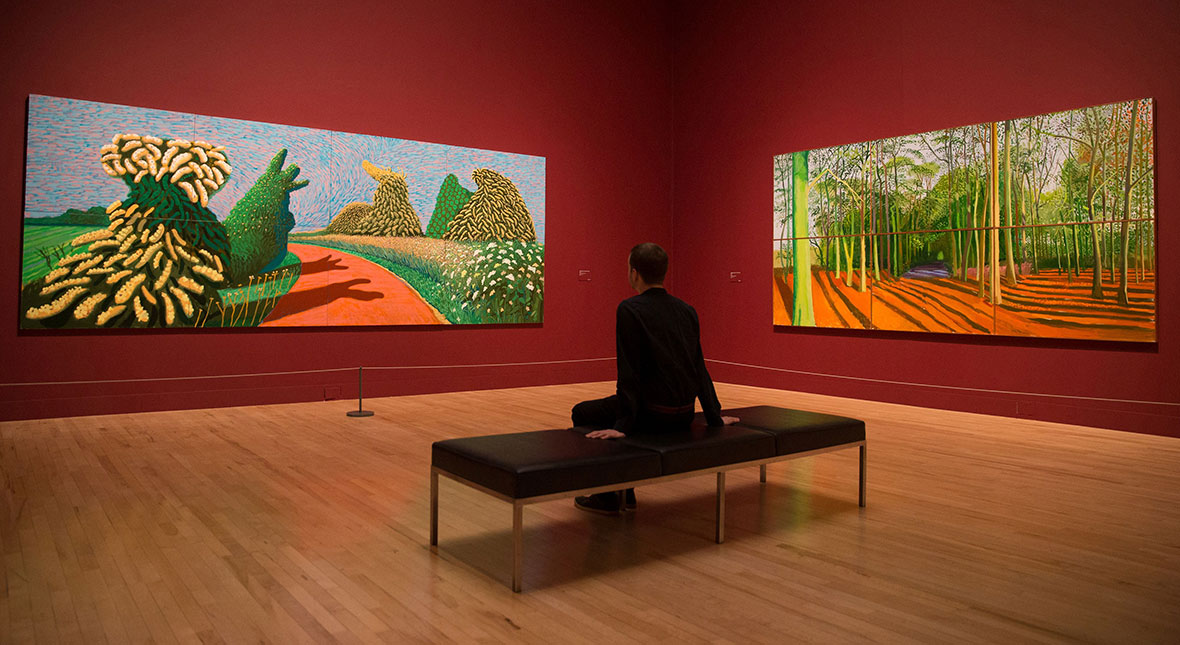 Hockney said: "It has been a pleasure to revisit works I made decades ago, including some of my earliest paintings. Many of them seem like old friends to me now. We're looking back over a lifetime with this exhibition, and I hope, like me, people will enjoy seeing how the roots of my new and recent work can be seen in the developments over the years."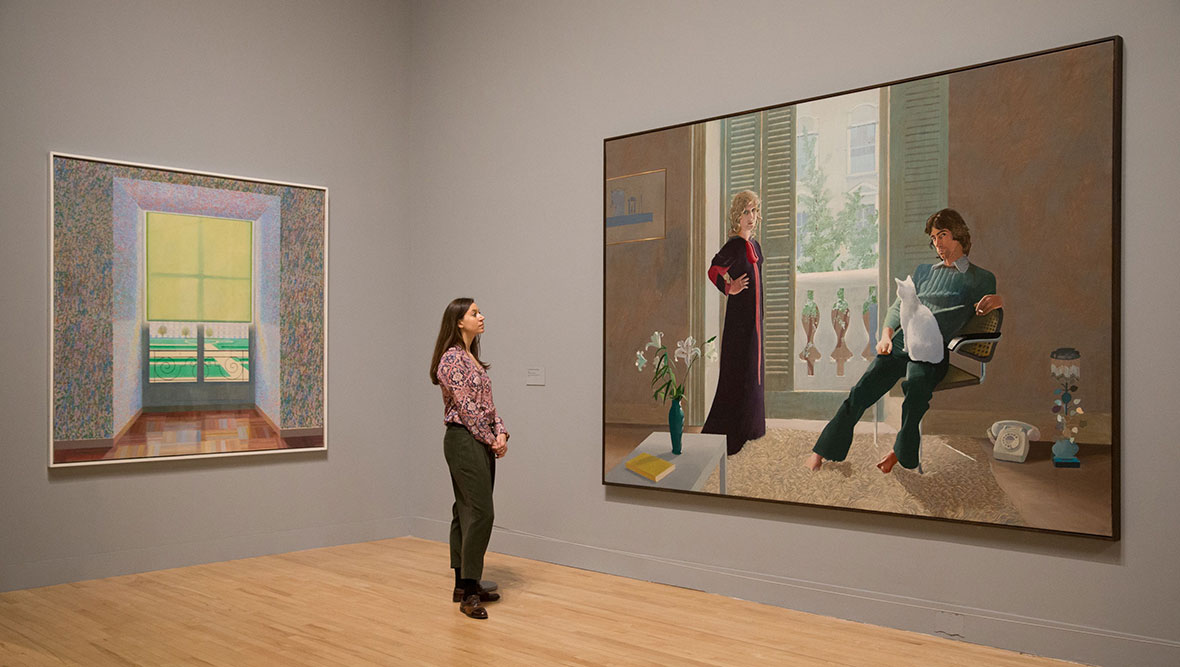 David Hockney runs from 9 February until 29 May 2017 at Tate Britain and is curated by Chris Stephens, head of displays and lead curator, Modern British Art, and Andrew Wilson, curator modern and contemporary art and archives, with assistant curator Helen Little.
After being shown in London, the exhibition will tour internationally to Paris and New York.