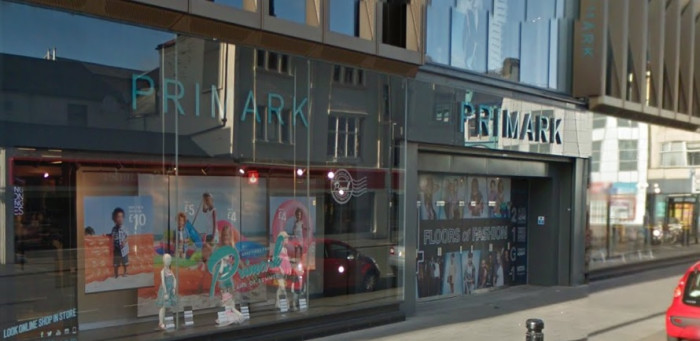 Two schoolgirls aged 13 and 14 have admitted to kidnapping a two-year-old girl from a Primark store in Newcastle on 13 April, 2016. The teenagers were found with the toddler in a nearby park almost two hours later, after being spotted on CCTV. The girl was returned to her mother unharmed.
The teenagers had earlier attempted to snatch another little girl when her mother's back was turned. Both girls appeared at a youth court hearing in North Shields where they also admitted the theft of baby milk, dummies and a bottle from a Boots chemist close to the Primark store in Northumberland Street in the centre of Newcastle.
A charge of kidnap "with the intention of committing a sexual offence" was discontinued but a kidnap charge was admitted by both girls, who as well as the kidnapped girl, cannot be identified for legal reasons.
The court heard that on the same day the teenagers had tried to lure away another little girl. When they managed to snatch the second girl two hours later, the manager of Primark contacted Northumbria Police and a major operation was launched to find them.
The girls were seen on CCTV leaving the shop with the toddler, boarding the Metro and entering Central Park in Gosforth where they were found and arrested by police who had recognised their descriptions and knew where they often hung out.
Although neither of the girls had been arrested before, they are known to social services and had gone missing from home on several occasions. Prosecutor Lee Poppetttold the court that upon examination of their computers, the teenagers had entered a number of search terms into a search engine including "poor little thing getting kidnapped and raped".
There had also been a number of searches which revolved around African women and sexuality and both toddlers targeted were black, although there was insufficient evidence that there was a sexual motive behind the kidnap.
Both girls were remanded into the care of the local authority and will reappear on 4 July although both may yet have to appear at Crown Court.
Referring to the Google searches, District Judge Roger Elsey was quoted in the Mail as saying: "There is some very concerning material on the tablet that was recovered. That is going to have to inform the assessment of dangerousness."