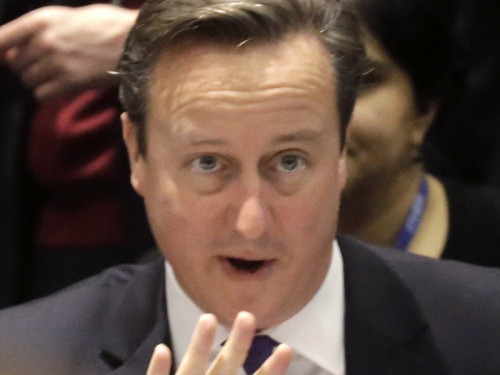 Britain's Prime Minister David Cameron has hit back at fears that the country will suffer from energy blackouts by the 2015 winter due to a shortage of supply.
Cameron said that there is "no danger" of Britain enduring gas or electricity blackouts and that keeping the lights on was "the most important energy policy objective."
"I held a meeting around the Cabinet table with Ofgem, National Grid and the leading players and sought assurances: is there anything we need to make sure there is no realistic prospect of this happening?" said Cameron while appearing before the Liaison Committee, led by Tim Yeo, head of the energy select committee.
"The information I have is: now we have put in place the Energy Act, now we have the capacity mechanism, and now crucially we have the ability to use short-term mechanisms - taking plants out of mothball if necessary, bringing them back online - there's no danger of that happening. I looked them in the eye asked questions."
Cameron also slammed critics over "completely untrue" allegations that investment in renewables had stalled.
The UK PM added that the coalition party was the "greenest government ever" after stumping up £33bn (€40m, $54m) worth of investment in renewable energy since 2010.
"Energy investors have all the information they need," said Cameron.
"There isn't a country in the world that has as clear a system in place as we have."
In October last year, National Grid revealed that electricity reserves could fall to wafer thin levels because a wave of coal-fired power plants have closed and that it was keeping a close eye on energy levels as the country faces the biggest threat of blackouts since the winter of 2007 and 2008.
At the time, Jeremy Nicholson of the Energy Intensive Users Group highlighted that since the UK is heavily dependent on Europe for the majority of its gas," cold hard winters could prove to be a difficult time to "keep the lights on."
"If there was a long hard winter across northern Europe then demand would soar and we may not get all the supplies we need," said Nicholson.
"And with our continued reliance on wind power, if it is not that breezy that will make the problems even worse.
"If demand goes up then so will prices. So even if the lights stay on consumers will have to pay for it in increased bills."
In December, a number of the 'Big Six' energy bosses claimed that Britain was at high risk on energy blackouts because of costly green tax levies.
However, the UK government has since pledged to cut energy bills by £50 a year, via a series of measures, including a slash in green taxes for gas and electricity firms.