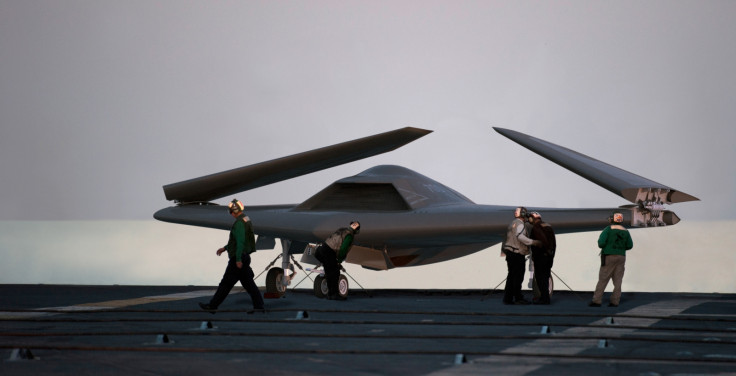 UK Prime Minister David Cameron has asked top military officials to consider increasing funding for the country's special forces and other counter terror capabilities as part of the Strategic Defence and Security Review, which is due to conclude this autumn.
This includes escalating Special Air Service (SAS) and drone missions against Isis, the Financial Times reports.
Last week, Chancellor George Osborne took parliament by surprise by announcing in his Budget speech that the UK will meet the Nato target of spending 2% of gross domestic product on defence, which is equivalent to an extra £1bn above inflation.
Cameron is urging the military to consider increasing the use of spy aircraft and drones to gather intelligence on Isis, as well as other terror groups.
The FT says the prime minister is keen to focus on new measures to protect the country from evolving threats like extremism, cyber warfare and the dangers posed by increasing aggression from Russia.
"As prime minister, I will always put the national security of our country first. That's why it is right that we spend 2% of our GDP on defence, because this investment helps to keep us safe," Cameron said.
"Now we know how much we will spend, what matters next is how we spend it. I have tasked the defence and security chiefs to look specifically at how we do more to counter the threat posed [Isis] and Islamist extremism," he said, according to the FT.
This, he added, could "include more spy planes, drones and special forces. In the last five years, I have seen just how vital these assets are in keeping us safe," he added.
Cameron is scheduled to visit the RAF Waddington, the UK's drone base in Lincolnshire, which co-ordinates flights of unmanned aircraft over Iraq and Syria.
The UK's Royal Air Force's jets and drones carry out attacks on Islamic militants in Iraq but in Syria, its drones are limited to a surveillance role only.
The Conservative government is now trying to get MPs to back its move to extend the RAF's air campaign to include strikes against Isis targets in Syria.
The FT notes that Cameron had taken the "unexpected step of inviting" opposition Labour party's acting leader, Harriet Harman to attend a meeting of the National Security Council to consider the threat posed by Isis militants. The meeting is scheduled to take place tomorrow (14 July).