The Tories have been in power for two weeks and plans by the home secretary to vet UK broadcasters' programmes before transmission has sparked a huge row in the cabinet.
Theresa May's plan to introduce counter-extremism has been harshly attacked as a threat to freedom of speech by former culture secretary Sajid Javid, according to The Guardian.
The paper reveals that the now Business Secretary wrote to Prime Minister David Cameron on 12 March, saying he could not support May's proposal to give the broadcasting regulator Ofcom powers to take pre-emptive action against programmes that included "extremist content".
Javid wrote that Ofcom would cease being a regulator and shift "into the role of a censor". This, the letter added, would mark "a fundamental shift in the way UK broadcasting is regulated".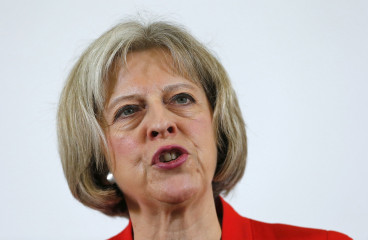 According to the letter, Javid, who, according to The Guardian had the support of other ministers, voiced his concern that May's proposal would be used "otherwise than intended, not least given the difficulty of defining extremism, and the consequent likelihood of the government being seen to be interfering with freedom of speech without sufficient justification".
He added: "It should be noted that other countries with a pre-transmission regulatory regime are not known for their compliance with rights relating to freedom of expression and government may not wish to be associated with such regimes."
The then culture secretary also noted that Ofcom already had sufficient powers to crack down on incitement to hatred, and had taken "robust action against UK broadcasters which have breached these rules".
The Home Office told The Guardian it would not comment on leaked memos.
However, the government is set to introduce tough anti-extremism legislation, to be presented in the Queen's Speech on 27 May.