Prime Minister Najib Razak says universal human rights not for Muslim Malaysia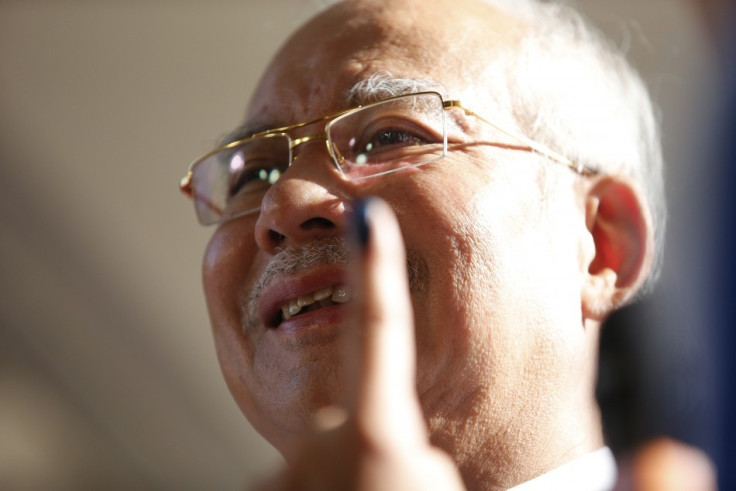 Lesbian, gay, bisexual and transexual human rights are not guaranteed, nor will they be upheld in Malaysia.
Prime Minister Najib Razak said at an international Islamic moderation seminar 2015 in Bangi, Selangor that his administration will do its best to uphold human rights but only within the confines of Islam.
This is in line with the Islamic teaching of balance and moderation (wasatiyyah), he said, adding that Muslim Malaysia cannot defend the more "extreme aspect of human rights", citing lesbian, gay, bisexual and transexual rights for example.
"Although universal human rights have been defined, we still define human rights in the country in the context of Islam and the Shariah," he said, according to the Malay Mail.
"Even though it is difficult to defend internationally, we must defend our definition of human rights," the website Malaysiakini said.
"And even if we cannot defend human rights at an international level, we must defend it in the Islamic context," he told the seminar.
Human Rights Watch slams Najib
Human Rights Watch's Asia deputy director Phil Robertson later told a news conference that he was shocked by Najib's promise to uphold human rights only within the Islamic context saying that Kuala Lumpur should withdraw from the United Nations if the government was not serious about upholding human rights for all.
"The logical argument from that would be Malaysia should resign from the UN. Is Malaysia prepared to do that?" he asked.
Robertson said governments only made such statements when they want to abuse human rights and urged human rights advocates to put pressure on the government to stick to its duty as a member of the UN and follow the Universal Declaration of Human Rights.
© Copyright IBTimes 2023. All rights reserved.