Conservative Party leadership candidate Andrea Leadsom, who is under pressure to reveal her tax affairs, believes she is the heir to Margaret Thatcher. The energy minister and former City banker has come out of relative party obscurity to stake her claim as the UK's next Iron Lady, banking on personal warmth and steely determination.
Leadsom, 53, told The Daily Telegraph: "I think that's an ideal combination – and I do like to think that's where I am."
But Leadsom's race to become party leader and by default the Prime Minister is under threat as she faces increasing pressure to reveal her tax affairs.
The junior minister agreed to publish her details when interviewed on the Andrew Marr show on Sunday. But within hours, her campaign said she would do so only if she is chosen from the five leadership candidates to go to a final vote of Conservative Party members.
However, pressure is mounting on the Leave campaigner for immediate disclosure, after rival and Justice Secretary Michael Gove last night released two years of his tax returns.
Her self-resolve and City nous is likely to be tested during the leadership campaign more than it ever did during the EU referendum campaign. Buckinghamshire-born Leadsom attended Tonbridge Girls Grammar School in Kent, before reading for a political science degree at Warwick University.
She then embarked on a 25-year career in the City, which included 10 years at Barclays de Zoete Wedd, the investment banking arm of Barclays Bank. During her time at Barclays in 1995, she is said to have helped the then Governor of the Bank of England, Eddie George, over the weekend that Barings Bank collapsed as a result of the rogue trading of its broker Nick Leeson.
Leadsom rounded off her career in the City with another 10-year stint at fund manager at Invesco Perpetual from 1999 to 2009, where she was its senior investment officer.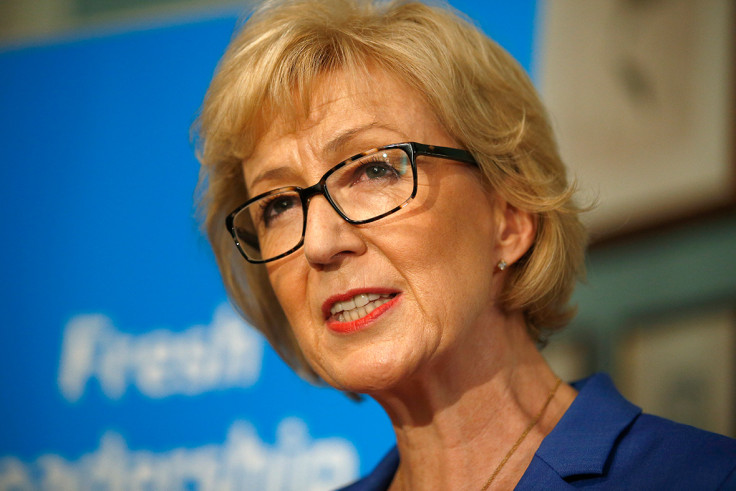 She claims to have been a Conservative activist since University and after serving as a local councillor in South Oxfordshire for four years, became the MP for South Northamptonshire in 2010. Leadsom said it was an ambition she had harboured since she was 13 years old.
Subsequently, she became a junior minister in Prime Minister David Cameron's government. But it is during the Brexit campaign that Leadsom grabbed the limelight in two TV debates as part of a Leave "dream team" with former London Mayor Boris Johnson and Labour MP Gisela Stuart.
She recently admitted that her twin comforts are her family and her religion. A committed Christian, Leadsom is married to Ben Leadsom, with whom she has two sons and a daughter. She's often said: "When in doubt, cook a Sunday roast, get the family around you and you'll feel fine afterwards."
Leadsom may have to resort to cooking an emergency mid-week roast and preparing her tax returns over the coming days.