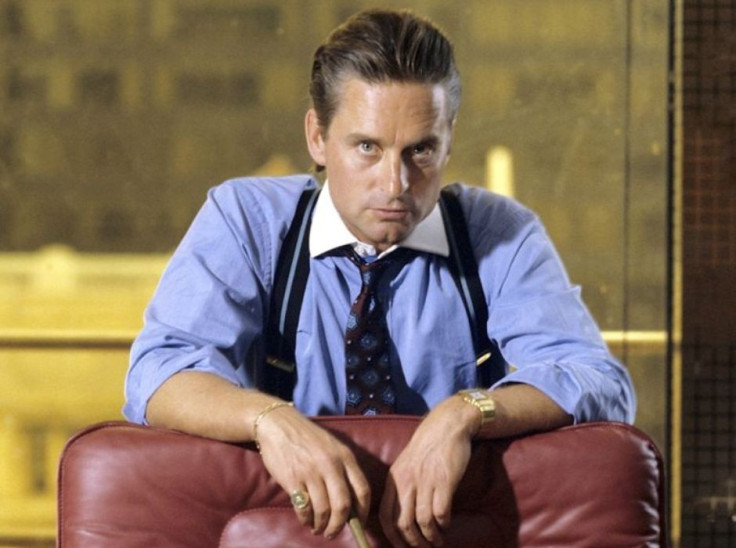 When Oliver Stone created the anti-hero corporate raider Gordon Gekko for his 1987 film Wall Street, he unwittingly brought to life a character that would influence a new generation of financiers – many of whom are today shaking up the world's biggest companies.
Activist investors – though they take great pains to deny it – have more in common with 1980s corporate raiders than they like to admit. Yet in many ways they have been more successful, taking board seats at some of the biggest companies in the world – such as Microsoft, Yahoo! and Rolls-Royce – as well as forcing through radical changes at companies such as Apple and eBay.
Gekko's often quoted "greed, for a lack of a better word, is good" speech was meant to expose the ruthlessness of Wall Street excess and highlight its corrosive effects. But it also convinced many bright and ambitious business students that a career in finance could bring them incredible wealth and fame.
The corporate raider era ended soon after the release of Wall Street. Much of the debt that raiders used to buy companies dried up when Michael Milken – known as the Junk Bond King, who Gekko was part based on – was imprisoned on finance-related charges and his investment bank, Drexel Burnham Lambert, went bankrupt in 1990.
Corporate lawyers also came up with ingenious legal defences to keep raiders out, including the evocatively titled "poison pill". But by the late 1990s a newer breed of investors, who had been influenced by the corporate raiders, were beginning to take on companies' boards and executives.
These activist hedge funds had similar ideas to corporate raiders. They targeted struggling companies that they believed were being poorly run. Like raiders, they also looked for companies they could break up and profit from the sale of their business lines.
Where corporate raiders had taken control of companies using financial muscle – typically heavily backed by mountains of debt, also known as leverage – activist hedge funds bought small stakes in companies, typically just 5-10%.
They would then use their position as minor shareholders to lobby for change, typically demanding board seats, removal of executives, changes to corporate strategy or capital reallocation – sometimes all at the same time. Activists' strengths lay in using the relationships they had built up with other shareholders and the financial press to put pressure on boards.
In some cases these activists have direct links to their raider forebears. Two of the highest-profile activists, Carl Icahn and Nelson Peltz, were involved in several takeovers in the 1980s. Icahn was another inspiration for Gekko, not least due to his trademark pinstripe suit.
Others have more indirect links. Barry Rosenstein, whose Jana Partners has launched successful campaigns against Walgreens and Hertz, once worked for takeover specialist Asher Edelman. Meanwhile, Ralph Whitworth, whose activist career has included a stint as chairman of Hewlett-Packard, worked under raider T Boone Pickens in the 1980s.
Because today's activists are more reliant on other investors to influence companies, they have had to change the way they describe their motives. Gekko's greed speech was inspired by an address made by raider Ivan Boesky to Berkeley business school in 1986.
"Greed is all right, by the way. I want you to know that," he said. "I think greed is healthy. You can be greedy and still feel good about yourself." Today's activists are far more likely to talk about "unlocking shareholder value" for the "wider investor base" than they are to mention the profits they hope to make for themselves and their backers.
They are also more concerned with showing how they can work with boards and executives rather than against them – even if this is not always an entirely accurate description of their interactions. Indeed, Peltz has even claimed that he does not like being labelled an activist, preferring the euphemistically sounding description of "highly engaged investor".
The transition from raider to activist has not gone unnoticed in Hollywood. When Stone wrote his 2010 sequel to Wall Street he did not cast Gekko as the outright villain of the financial crisis. That role he reserved for the banking industry. Instead, Gekko re-emerged as a part-reformed yet morally ambiguous hedge-fund manager.
---
Owen Walker is the author of Barbarians in the Boardroom, a new book on activist investing. He has written for the Financial Times, and other titles from the FT stable including Agenda and Ignites. Prior to joining the FT Group, Walker was a political blog reviewer for the New Statesman
---