Brexit backing bosses are no Little Englanders squealing 'Vote Leave'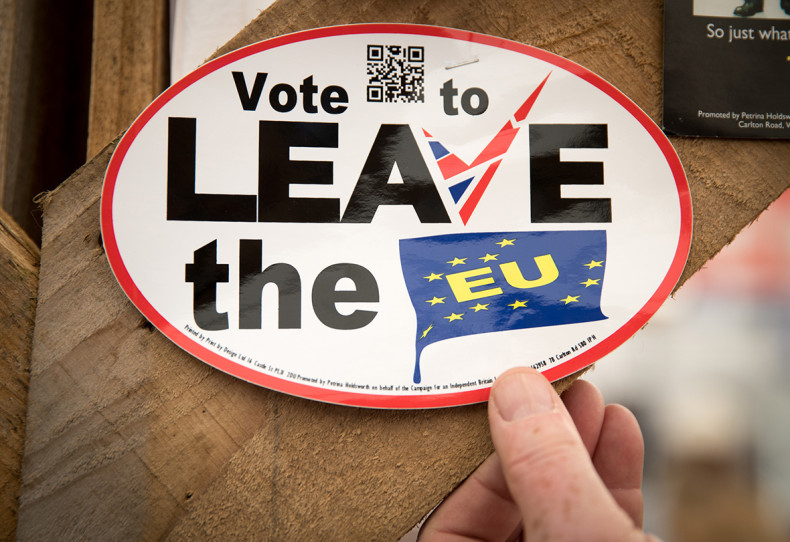 Ever since the day Prime Minister David Cameron called for a referendum on the UK's membership of the European Union, to be held 23 June, both those for and against remaining in bloc have peddled their arguments, often forcefully, spinning it to their respective advantages.
Despite our wariness about the eventual outcome, what might unfold in the event of a Brexit or a vote to remain in the EU would perhaps be somewhere in the modest middle. Yet, in the run up to poll day, discourse about the economic repercussions of a Brexit has been peppered by industry heads, tycoons, economists, think-tanks, lobby groups and institutions – a majority of whom back maintaining status quo and remaining in the EU.
That is to be expected; like us the voting public, businesses – especially multinational ones – also fear change. But what riles me as a market commentator, is that each time a noteworthy business executive expresses a viewpoint in favour of Brexit, their take is roundly turned on its head by flagging up the number of big business bosses in favour of remaining in the EU.
And should nothing else work, insult Brexit backing bosses as Little Englanders. Four such stalwarts backing a Brexit are anything but.
Take Peter Hargreaves, who founded the Bristol-based FTSE 100 investment company which bears his name in 1981, along with Stephen Lansdown.
Then there's Sir James Dyson, a billionaire inventor, whose name embosses vacuum cleaners, air purifiers and myriad products made by his company.
Lord Bamford, chairman and managing director of heavy equipment maker JCB, a company his father Joseph Cyril Bamford (JCB) founded, is another Brexiter. The modern day JCB employs around 12,000 people on four continents, and sells products in 150 countries.
And finally, there's Tim Martin, founder and chairman of J D Wetherspoon, a pub operator in the UK and Ireland, who built his business up from its first outlet in 1979 to the 1,000 plus it operates these days.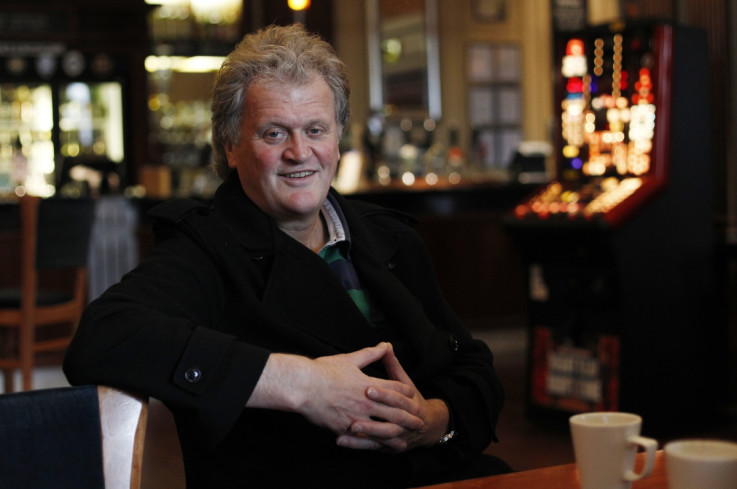 Tim Martin, chairman of Wetherspoon, founded the pub chain in 1979
Reuters
The reasons these four industry heads have outlined for leaving the EU merits deeper examination. More so because all profess to have voted for the European Common Market in 1975 harbouring a desire to join a "free trade area".
Yet now, all four, like many of their compatriots, find the EU riddled with bureaucracy, manned by political mandarins that no one in Europe, let alone the UK, directly elects, dragging us into ever closer political union that's raised the ugly spectre of ultra-right wing politics across the continent.
Their arguments have little to do with politics and much to do with economics. Dyson and JCB bosses, arguably have as much to fear if not more, as Unilever or BP bosses and many FTSE 100 chiefs who have backed voting to remain in the EU.
Taking on post-Brexit market volatility, Hargreaves, noted: "Anything can cause short-term volatility in the stock market and whatever happens it will return to equilibrium in due course."
That's 30-years plus of market experience speaking, during which both the world and Hargreaves have seen upheavals and events far bigger than what a potential Brexit may unleash. In fact, money managers are actually advising clients to invest in UK stocks should a Brexit happen.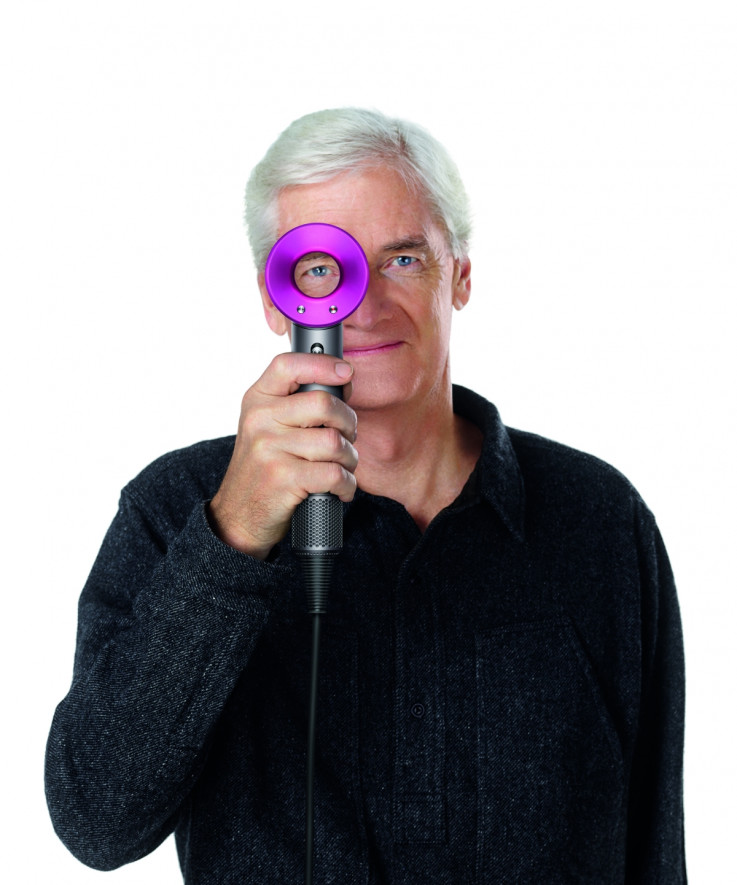 British inventor Sir James Dyson backs a Brexit vote
Dyson
Then there is the argument about what would happen to UK trade relations. The wider voting public is being warned about punitive trade tariffs that could be slapped on the UK by the EU.
But speaking to the Daily Telegraph, Dyson noted: "When the Remain campaign tells us no-one will trade with us if we leave the EU, sorry, it's absolute cobblers. Our trade imbalance with Europe is running at £9bn a month and rising. If this trend continues, that is £100bn a year."
He argues that if, after a vote to leave, the EU imposed a 10% tariff on British goods, Britain would impose a reciprocal tariff. However, because we import far more from the EU than we export to it, that would bring in an extra £10bn a year for the UK.
Furthermore, the inexorable direction of trade is eastward. Yet, despite sharing a common history with Australia and New Zealand, the lucrative market of India, and the promise of bilateral trade with China and Asia Pacific markets, our relationship with them has an intermediary in the shape of a bloated bureaucratic EU.
To quote Bamford, from his letter to JCB employees, the question for all of us is: "Do I wish to remain in an EU of diminishing economic importance as it moves towards ever closer union? Or do I want us to pull out of the EU, reclaim our sovereignty and regain control of how we trade with Europe and the world?"
Going one step further, Martin is touring his Whetherspoons pubs asking customers the very same questions. According to his spokesperson, "Tim Martin has always felt that the British public is far more intelligent than many pollsters or politicians think and believe that we are perfectly capable of taking a more analytical and intelligent approach."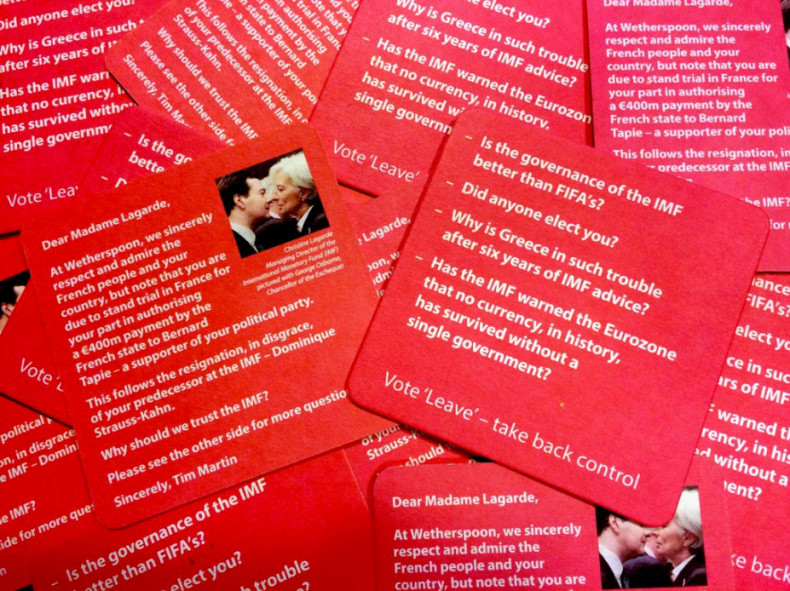 Curiously enough, to me this isn't the approach Little Englanders ought to take. Rather, I find their take to be refreshingly positive and not at all vitriolic should the public vote go the other way. None of them claim to have a crystal ball, opting instead to make a positive case for Britain outside the EU.
This is being drowned out by a barrage of fear laden warnings from people and institutions who have not managed to cover themselves in any particular glory in predicting past crises, yet feel it is prudent to warn us of an imminent one should we choose to leave the EU.
The real truth of the matter is that we are entering the realm of the unpredictable when it comes to the EU referendum vote. A plethora of big businesses, who fear change themselves, and are just as clueless as to how the market would react in the event of a Brexit, have taken it upon themselves transfer that fear down the chain.
However, on the other side are those who embrace change, whose businesses could be hit for better or worse by a Brexit, but are willing to distance themselves from project fear and articulate a different, shackle free version for the future of British commerce. Should that make them Little Englanders screaming 'Vote Leave', then I am happy to be in their company.