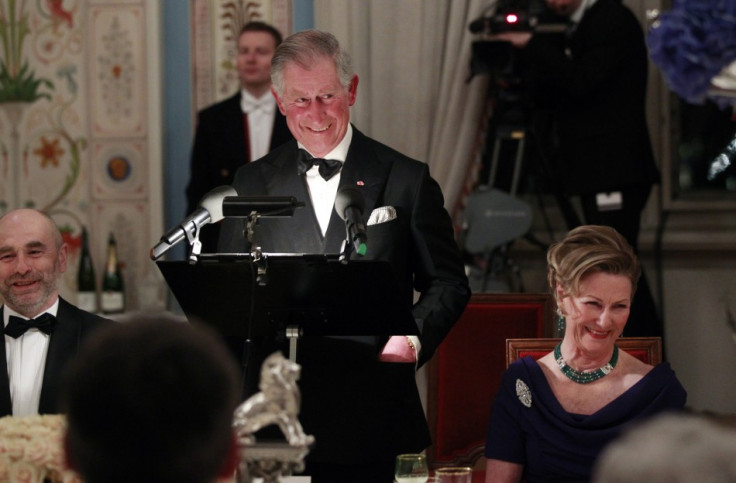 At the Rio+20 High Level Dialogue on Global Sustainability in Brazil, Prince Charles warned of "catastrophic" changes if proper action is not undertaken on global issues like climate change and food security.
In a pre-recorded video speech, the Prince of Wales asked global leaders to take more integrated steps to solve these issues.
"I have watched in despair at how slow progress has sometimes been and how the outright, sceptical reluctance by some to engage with the critical issues of our day have often slowed that progress to a standstill," the Press Association quoted Charles saying. "Already levels of CO2 have exceeded 400 parts per million; 450 parts per million is the tipping point we have to avoid so every day of delay threatens to make the change more dramatic."
Charles also mentioned that the world's biodiversity is being affected as much of the rainforests are being destroyed. The potential effects and risks of such changes cannot be ignored.
"Like a sleepwalker, we seem unable to wake up to the fact that so many of the catastrophic consequences of carrying on with 'business-as-usual' are bearing down on us faster than we think, already dragging many millions more people into poverty and dangerously weakening global food, water and energy security for the future," Charles said.
In this respect, Charles mentioned the work of International Sustainability Unit (ISU), a foundation set up to campaign on global sustainability. He said that a better picture of environmental problems was needed before effective policy could be implemented.
Charles also pointed out that data on energy, water, biodiversity, forestry and soil, which is collected separately, needed to be combined and analysed as a whole.
"If this could happen, at least then we would know what the state of the planet actually is - and then plan accordingly," he said.
At the Rio+20 Conference, world leaders, along with thousands of participants from governments, the private sector, NGOs and other groups, have come together to address issues on poverty, social inequality and environmental protection.
The conference will focus on two themes; a green economy in the context of sustainable development poverty eradication and the institutional framework for sustainable development.