The sister of music icon Prince has revealed plans for a funeral service and public memorial for her brother. Tyka Nelson took to Facebook to confirm that a tribute in honour of the singer will take place in August.
While remembrance services have been held by close friends and colleagues of the star, Tyka explained that, while she "supports any and all Memorial or Funeral Services" neither she nor the members of her family would be in attendance at any events other than those organised by the relatives of Prince.
Writing on Facebook, she explained: "Hi Y'all, U know I only come on here when I have sumthin' ta say...So Let me make myself VERY CLEAR! I nor my brother's remains will be present at any Memorial or Funeral services, until the families Memorial/Funeral/Tribute.
"Please Don't misunderstand...The grief process is a unique experience to each individual and Therefore I support any and all Memorials or Funerals that have happened and/or are being planned...However I will Not be in attendance, because I feel that once... is enough."
She also revealed that an earlier funeral service for the singer, who died on April 21, had been planned to go ahead the day after his passing, but had to be suddenly "aborted".
"My brother was a Very Private man and so a Funeral had been planned for Saturday April 23<sup>rd," she explained. "But on the evening of Friday April 22nd while we were in the process of inviting a small group of family and friends, those Funeral plans had to be sadly aborted. With the help of the Paisley Park staff (because some friends had already flown into town) we held an intimate gathering due to that cancelation, however it was Not a Funeral. (sic)"
Tyka added that the family has every intention of staging a public event at which fans of the star could pay their last respects. "Together, the family is planning an official memorial service and public event to take place in the near future. Prince and his music influenced so many people that we feel inspired to celebrate his life and legacy in just the right way."
"We appreciate the public's patience and have been comforted by your outpouring of love, support and condolences. We look forward to sharing with the world this celebration of, and farewell to, our Prince. Details will be coming soon," she added.
"Update: The proposed plan is to have our Memorial/Funeral/Tribute in August more updates soon... (sic)"
The family of the Purple Rain singer had earlier refuted reports that he has already been laid to rest. It was earlier reported that the 57-year-old had been cremated ja day after his passing, in accordance with the tenets of his Jehovah Witness faith.
Prince was commemorated by his friends in the music industry with a celebration of his life and his music earlier this week. In a two and a half-hour service at the Samuel Goldwyn Theatre in Los Angeles, the people who knew the artist and worked with him shared their memories of him.
Gwen Stefani, Dita Von Teese, director Spike Lee, Nicole Scherzinger, Larry King, Paloma Faith, record producer Bobby Z, R&B singer Mavis Staples, and singer Jill Jones joined the gathering of celebrities who he inspired.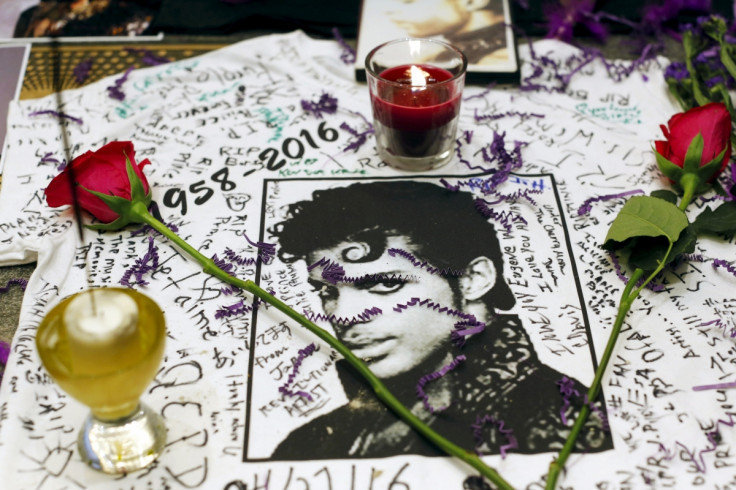 The 57-year-old was found 'unresponsive' in a lift at his $10million compound in Minnesota on 21 April). He was pronounced dead by paramedics at the scene. Police earlier ruled out suicide following a post-mortem which confirmed that the Purple Rain singer had not suffered any trauma to the body and was found alone. While toxicology results are still pending, investigators have launched a probe into Prince's death after powerful opiates were found on his person at the time of death.