Prince Edward managed to keep a straight face when he was shown a display of ancient sex toys.
The Earl of Wessex was viewing an exhibition on Roman sexuality at the Brading Roman Villa on the Isle of Wight.
During the tour of the excavated site, which dates back to the middle of the first century, the Prince viewed a number of artefacts on loan from the British Museum, in the exhibition entitled Roman Sexuality: Images, Myths And Meanings.
The curator, Dr Mike Bishop, invited the Prince to peruse the unique ancient artefacts which included a large terracotta phallus, and the world-famous Warren Cup which recently featured in the BBC series History Of The World in 100 Objects.
The ancient drinking vessel is decorated with two male same-sex acts, and is thought to be from the first century AD.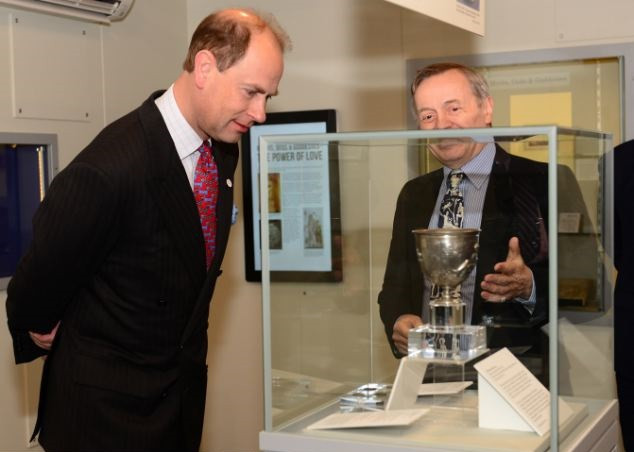 The cup is named after its first modern owner, collector and writer Edward Perry Warren, and was acquired by the British Museum in 1999.
The Royal visitor kept his composure, but could not help but crack a smile on seeing the famous cup.
"He spent a good bit of time looking around," Dr Bishop revealed adding: "He was very interested indeed."
Prince Edward is a patron of Brading Roman Villa, and visited the centre during his trip to the Isle of Wight with his wife Sophie, who also paid a trip to a local primary school.