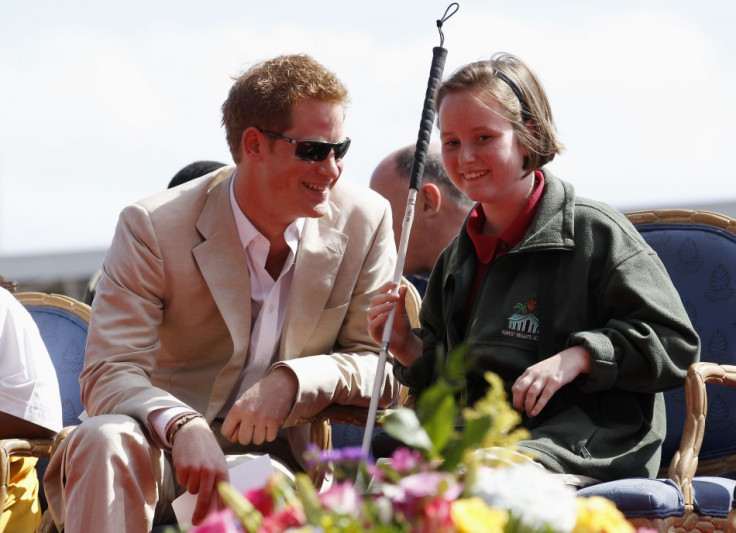 It was a dream come true for Anna Albury!
The 12-year-old resident of the island of Abaco, in the Bahamas, inspired 11,000 students at a ceremony in the island nation's capital of Nassau... and Prince Harry as well.
Anna, a visually-impaired young girl, was speaking to the crowd on the occasion of Harry's visit to the country and was reportedly very impressed with the student of the Bahamas Primary School. Anna was recognised as the Student of the Year 2011, for her academic achievements.
The youngster said she "did not accept being blind as a disadvantage" and encouraged students "to be committed to pursuing your dreams even though you may face struggles or difficulties".
Harry apparently spoke to the young girl after her speech, complimenting her on her talk and poise.
"Oh my gosh, it was amazing to meet Prince Harry. I was so excited and I just loved it and can't wait to tell my family about it," Anna was quoted as saying in The Telegraph.
"He was very friendly. After my speech he congratulated me and said, 'Well done.' All of the children I sit with at school were like 'Oh my gosh' ... they were so excited I was meeting him," she added.
Harry was wearing an open-necked linen shirt, with desert boots and sunglasses. He is on a week-long tour through Central America and the Caribbean, as an ambassador for the occasion of the Queen's Diamond Jubilee.