He revels in his role as Prince George and Princess Charlotte's "fun uncle", but Prince Harry will not be starting his own family any time soon. The 31-year-old royal has admitted that he has been put off having children.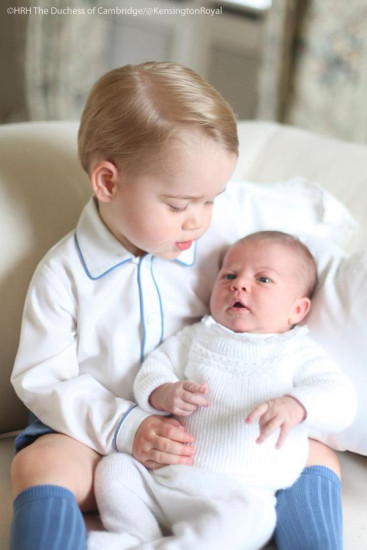 Speaking to People magazine while promoting the Invictus Games in the US, the Duke of Cambridge's flame-haired brother said that although he often considered venturing into fatherhood, he knows he is not ready.
"There have been moments through life, especially when we do a tour abroad, when I think, "I'd love to have kids now,"' he explained. "And then there are other times when I bury my head in the sand going, "All right, don't need kids!" There's no rush. I think... I tell you what: There's been times I've been put off having children."
However, he wanted to make it clear that George and Charlotte have not swayed his decision. "No, actually, I've got a couple of mates and being around their children just brings me back down," he said.
Elsewhere in the candid sit-down, Harry, who is hosting the Invictus Games in Orlando, Florida, opened up about his own childhood revealing that his mother's death left a "gaping hole" in his life. Diana, Princess of Wales, was killed in a car crash in the Pont de l'Alma road tunnel in Paris in 1997.
"When she died, there was a gaping hole," he revealed. "Not just for us, but also for a huge amount of people around the world.
He added that almost two decades on she remains his biggest inspiration. "All I want to do is make my mother incredibly proud," he said. "That's all I've ever wanted to do. What would she think today? Would she be content, proud, happy with the way I'm carrying out my life?"