Prince Harry Has a New Companion, a Giant, Whale-Shaped Toy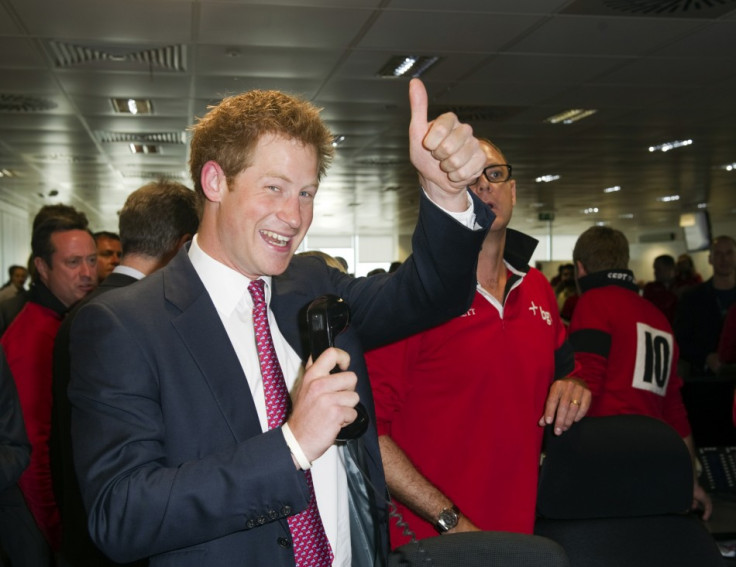 Prince Harry continued to have fun in Las Vegas after the 27-year-old was spotted carrying a whale-shaped toy everywhere he went.
While on a break from training on Apache helicopters in California, the third-in-line to the throne won the 6-foot giant toy at the Universal Studios theme park. The prince was so smitten by his "new friend" that it appears he insisted on taking it along with him during a three-day break to Las Vegas, the Sun has reported.
Prince Harry's new object of affection definitely enjoyed a lot of his attention. Along with riding pillion on the prized Harley-Davidson motorbike, the whale travelled with Harry in his helicopter.
The trainee helicopter pilot named the whale "Winchester" -- a term used by pilots to announce they are out of ammo and returning to base -- and took it back to the base before he left for the UK.
"That Apache had two gingers in its cockpit," one of Harry's friends told the Sun.
The friend also added: "He refused to leave this thing behind when he went to Vegas and it became the tour mascot."
"Prince Harry introduced it to all the girls he met, and posed for pictures with it in his Apache and on his Harley Davidson. It became one of the lads and he was gutted to leave it behind when he left California. But it is with the U.S. Army Air Corps as a reminder of their royal pal."
On his Vegas trip, Prince Harry - who was in the U.S. for eight weeks - was spotted twice partying with a mystery girl.
© Copyright IBTimes 2023. All rights reserved.