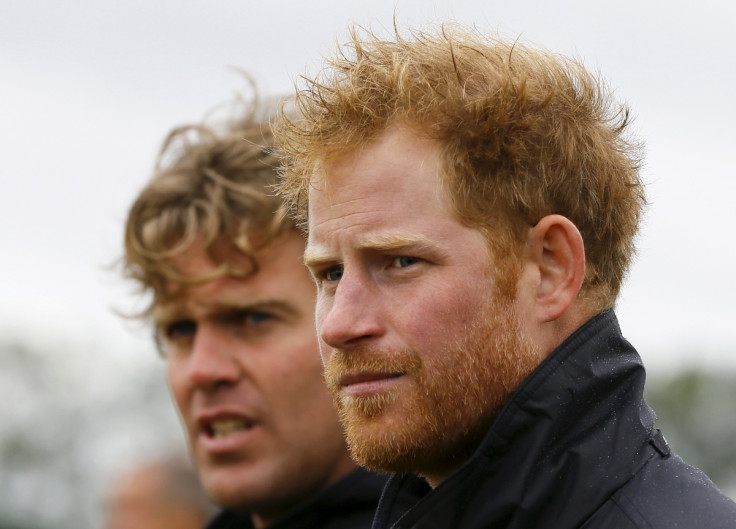 The UK's favourite red-headed prince returned to royal duties after spending three months working in Africa sporting a brand new look. Prince Harry arrived in Goodwood Aerodrome in Sussex, England on 15 September to attend the Battle of Britain anniversary flypast wearing a new beard he grew during his time away.
Harry, who was also celebrating his 31st birthday, wore military gear as he joined scholars from Endeavour Fund for the flypast, Hello! Magazine reported. The Endeavour Fund was established by the Royal Foundation to support the recovery of wounded and ill service members.
The prince told reporters he was "unbelievably fortunate and lucky" to spend his birthday at the flypast event, The Mirror reported. "We always had this idea of trying to create opportunities for ex-servicemen or wounded servicemen ... to give them the chance to basically get their lives back on track, essentially to set themselves a task or a challenge and complete that task or challenge and prove to themselves or other people, but mainly themselves, that life in some cases has only just begun," the prince added.
Harry reportedly gave up his seat on a Spitfire to allow 95-year-old wing commander Tom Neil to honour his fellow service members.
Neil, who flew Spitfires and Hurricanes during his service, spoke to reporters after landing the plane. "It was delightful. It was nice to be back in a Spitfire again." He added of the royal: "He's a lovely man. He came and welcomed me back. He was so keen, so welcoming."
The historic event, which was hosted by the Boultbee Flight Academy, united an estimated 40 Spitfires, Hurricanes and Blenheims from the UK, US and Europe to flyover WWII airfields. The event reportedly is the largest collection of aircraft from the Battle of Britain that has ever been assembled since the war.