Prince Harry tries his hand at photography as he visits Lesotho for his charity Sentebale
Prince Harry tried his hand at photography during a visit to Lesotho to see the work undertaken by his charity Sentebale.
He said: "I have always enjoyed photography and the challenges that come with trying to capture the perfect shot although privately I don't take many photos. The best photos I have are in my head – I have some very special memories, mostly from Africa.
"But on this visit, I had the time and opportunity to be on the other side of the camera and take some photos in the stunning country of Lesotho for my charity Sentebale."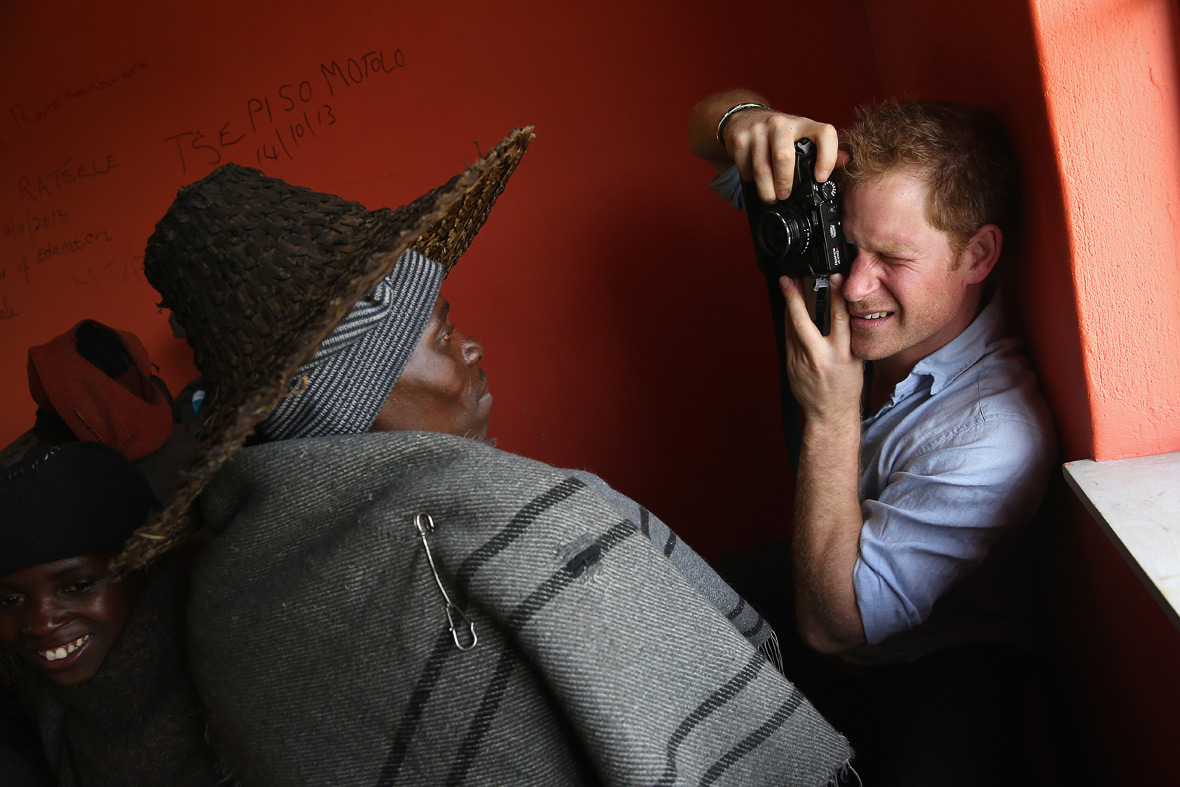 Harry photographed youngsters at a centre for children living with HIV. He said: "These are children who have never had the chance to talk about their illness, and who had no idea that they were one of so many in their age group. It was really emotional watching them interact with each other.
"Some really outgoing chatty kids, others slightly overwhelmed, but all with huge smiles. This confirmed to me again that what we're doing is going to change thousands of children's lives, and hopefully save a generation."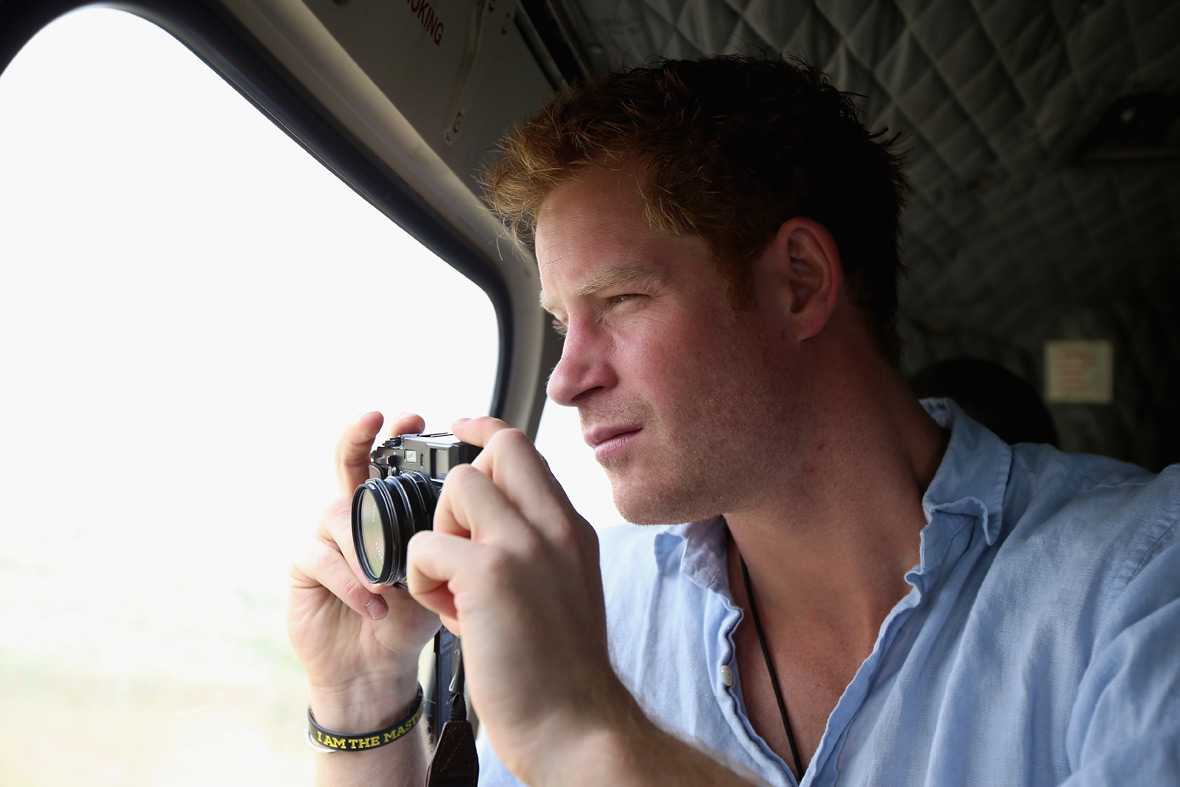 Harry visited a night school that offers rural herders a chance to study. He said: "It was such a treat to be able to revisit our finished herd boys night school in Mokhotlong. Since laying a couple of bricks 18 months ago, hundreds of herd boys have benefited from evening classes and a warm meal.
"We were greeted with typically amazing singing from about 40 herd boys, tucked away up in the mountains, miles away from anywhere. I danced with the Chief [Seeiso] who embarrassed himself. And then not to ruin any family traditions, we planted three peach trees!"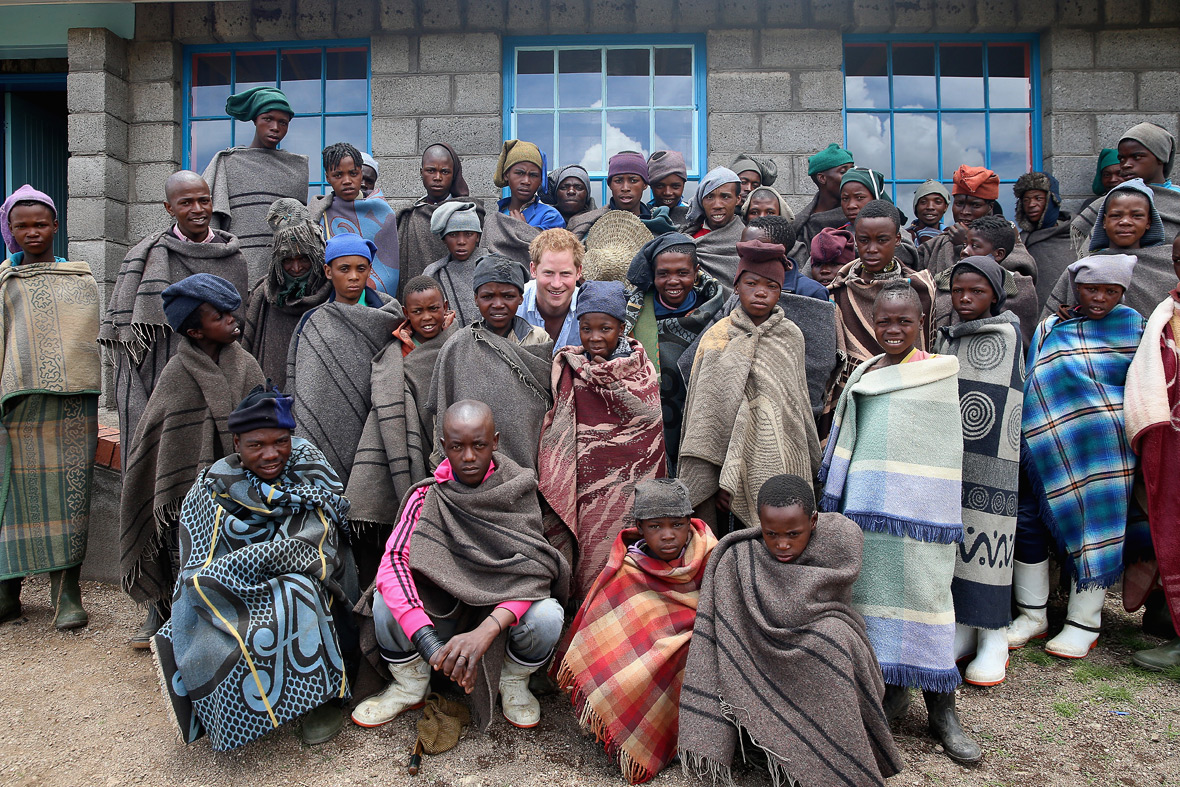 During a visit to Phelisanong Children's Home, Prince Harry met a blind girl, who took a photo of him.
Harry said: "Wow, what a welcome we got! There were 40 over-energetic children using us as climbing frames, water fights, and a lot of laughs. The boy flying is Lerato, a three year old who was abandoned at birth. The photo was taken by three-year-old Karabo who is blind. She heard the clicks, went to the camera and with a little bit of help on direction, shot this great photo."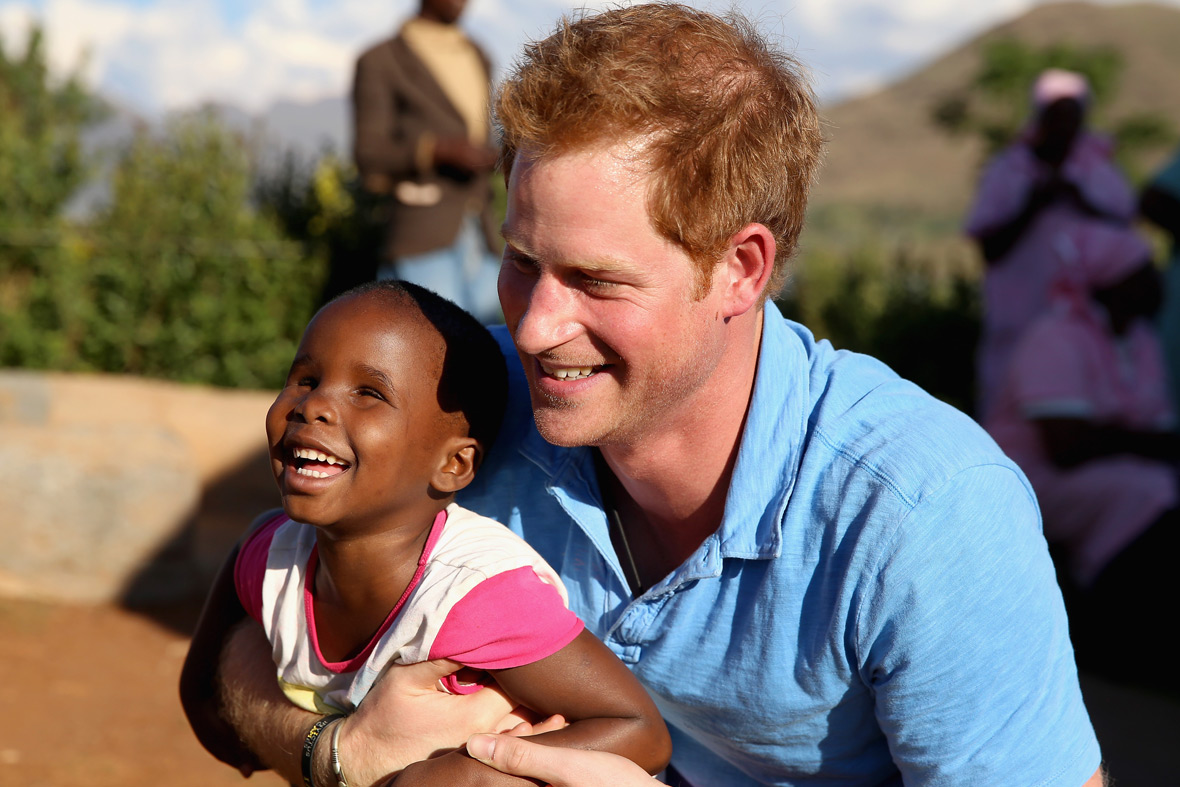 Harry got to help out on the construction site for the Mamohato Children's Centre. He said: "The last time I was on the site was before we'd 'broken ground', so to see the progress so far was absolutely amazing. One hundred and thirty-five workers on site, all the buildings are half done, and a dining hall that Hogwarts would be proud of.
"This is a serious project, far bigger in bricks than it is on paper. This is the perfect setting - the sacred land at Thaba Bosiu given to us by His Majesty King Letsie. We can't wait for it to be finished and full of smiling, screaming children and hopefully this wall will still be standing."