Chris Cornell's daughter joined OneRepublic on stage on Friday (4 August) to pay an emotional, tribute to her father and Linkin Park's Chester Bennington.
Toni performed a tear-jerking rendition of Leonard Cohen's Hallelujah on Good Morning America in honour of the Soundgarden frontman and Linkin Park singer, two close friends who recently died in tragic circumstances.
Ahead of the performance, the 12-year-old told GMA's Lara Spencer it was an "honor to perform this for my dad and for Chester and to sing for them."
OneRepublic was filling in for Linkin Park. The group was scheduled to perform on the morning show but cancelled their tour and concert dates in the wake of Bennington's death.
"This is just an honour to be here," OneRepublic's Ryan Tedder said. "I was lucky enough to write and produce with [Cornell], and get to know him and his family over the years. He was even in one of our videos."
Tedder and Toni alternated lead vocals on the track and the crowd were visibly moved by the moment.
Cornell hanged himself in his room at the Detroit's MGM Grand hotel on 18 May, just hours after performing at a show in Detroit.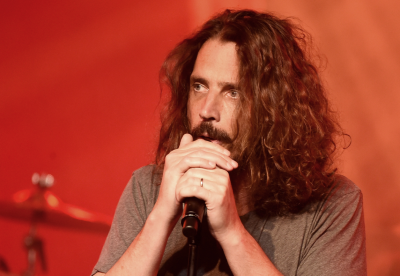 After learning of his death, Bennington wrote an open letter to his fellow rocker via Twitter in which he stated: "I can't imagine a world without you in it," adding: "I'm still weeping, with sadness, as well as gratitude for having shared some very special moments with you and your beautiful family. Your voice was joy and pain, anger and forgiveness, love and heartache all wrapped into one. I suppose that's what we all are."
Bennington, 41, was found dead at his Los Angeles, California home on 20 July after the committing suicide, on what would have been Cornell's 53rd birthday.
A source told Radar Online that the Numb hitmaker, who battled with addiction and depression, " was never the same" after Cornell's death and struggled to cope with the loss of his close friend.