Meghan Markle has been pictured for first time since her romance with Prince Harry was revealed. The 32-year-old royal and the Suit actress reportedly met while he was in Toronto promoting his Invictus Games for disabled British troops.
Daily Mail has reportedly clicked a picture of Markle smiling outside her Toronto home. She sported a pair of dark sunglasses, a beanie hat and long coat. She reportedly walked briskly from her front door to the waiting minivan while few Toronto police officers looked on.
According to the website, the American actress, who plays Rachel Zane in Suits, declined to comment on her relationship with Harry. A report in US weekly also stated that Prince introduced his girlfriend to his father Prince Charles while at a shooting party at the royal Balmoral estate in Scotland.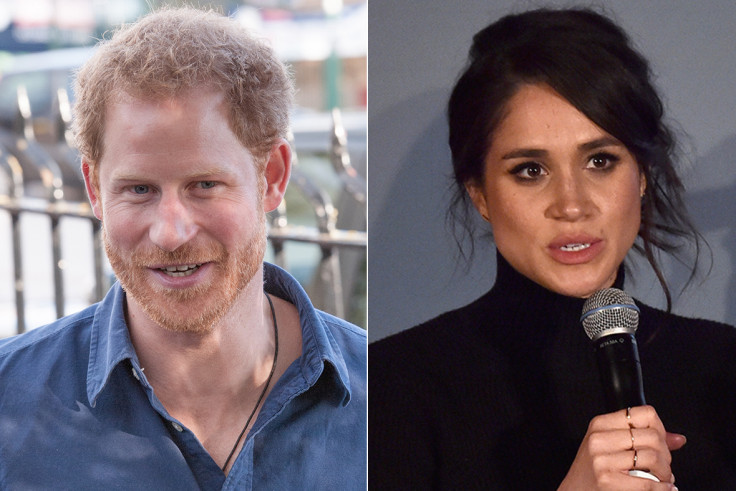 The run-in reportedly happened during Harry's 32nd birthday bash in September, after the prince had invited his nearest and dearest to the secluded estate in Aberdeenshire. "I'd call the visit a coming-out party," a source told the website of the Suits actress and Harry's two-night trip, which saw them fly in from London on 15 September. "It would have been the first time some of his close friends got to meet her."
The website also reported that since Markle has already met Prince Charles, next in line to meet is William and Kate Middleton. "It's been important for Harry to introduce Meghan to the people he cares about," added a friend of the couple.
"Not meeting William and Kate yet has simply been about not being in the same place at the same time. They will see each other soon," an insider told the website.
Previously a report said that the prince is "besotted" with the American star and are "extremely serious about each other and massively loved up." A source told The Sun: "They are the real deal. He definitely pursued her and besieged her with texts until she agreed to a date."
According to the report the feeling is mutual, as the source went on to add, "He is very full-on but she was going through quite a tough time with her previous boyfriend and she was very flattered. He's head over heels and she feels the same."