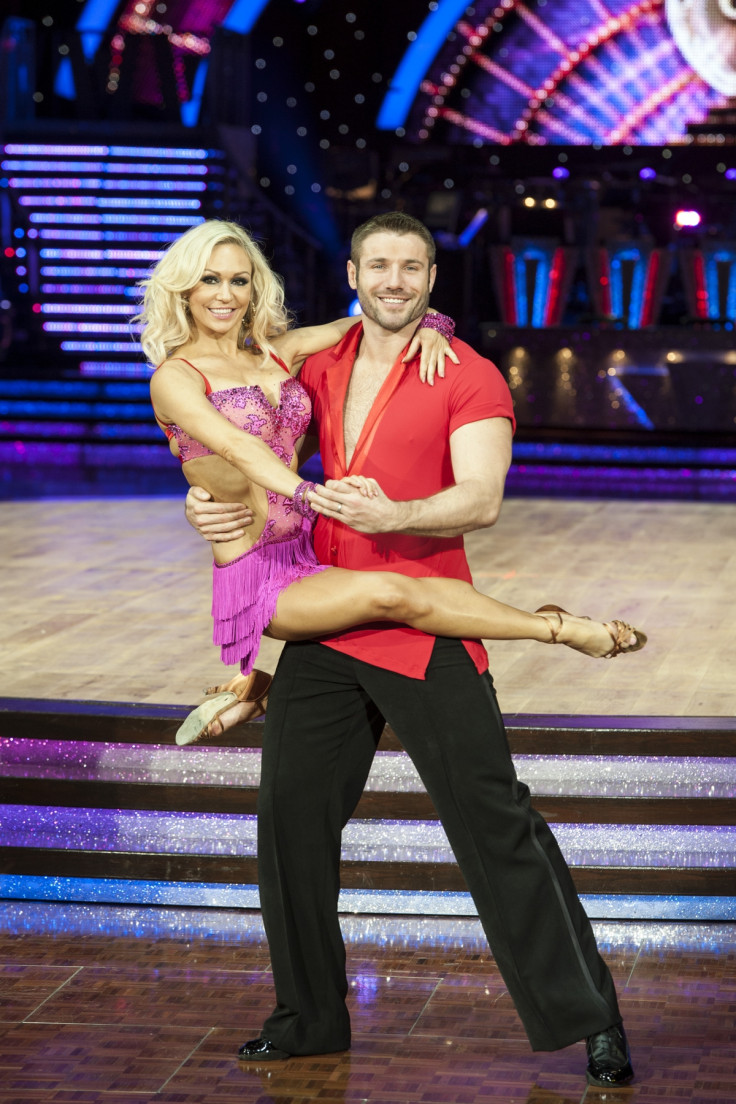 Former rugby player Ben Cohen has insisted he is in a "happy relationship" with his current partner Kristina Rihanoff amid the X-rated photos leak row. A two-minute video containing several naked and X-rated pictures of Cohen has been leaked online without his consent. The tape was reportedly filmed when he was single.
The couple has been dating following their stint on Strictly Come Dancing in 2013. He also welcomed a baby girl with Rihanoff on 24 June 2016.
A statement released by Cohen's representative reads: "A number of historical images of Ben, which are of a private nature and which were taken whilst he was single, were recently posted online."
"The matter is now in the hands of his lawyers and Ben and Kristina remain in a happy relationship."
Previously a report in The Sun alleged that the retired sportsman is "devastated" and is worried about his reputation following the leak. A source close to Ben told the website, "He's de­v­a­stated. The video was filmed years ago. He'd forgotten all about."
The report said that the 38-year-old former player was worried about his daughters coming across those pictures in the future. "Not only is he worried about his reputation, he also has to think of his three girls who'll one day be old enough to use the net," the source said. Cohen has 8-year-old twin daughters–Isabelle and Harriette – with his ex-wife Abby Blayney.