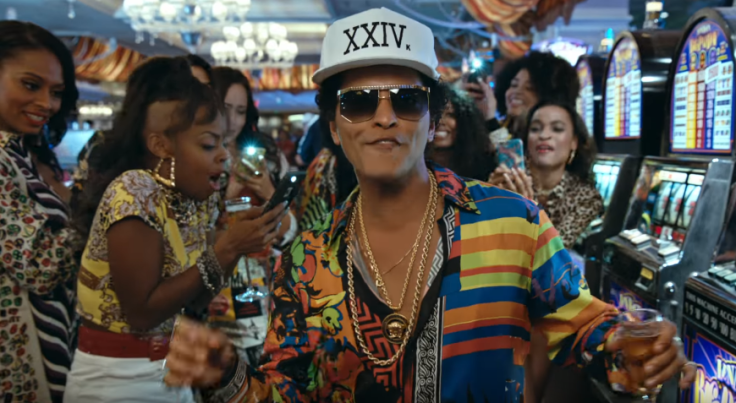 There is no bad blood between Kanye West and Bruno Mars, according to the 24K Magic hitmaker. Mars opened up about West's rant against him during a 2013 concert and revealed that he has no hard feelings towards the Life Of Pablo rapper in an interview with Rolling Stone.
"It's Kanye — bottom line, at the end of the day, we need Kanye," he explained to the Magazine. "But what he said wasn't a sting. You can come at me all you want — I've set myself up for that. But I am my own biggest critic."
West took a dig at Mars' success after the 2013 MTV Video Music Awards, wherein the singer performed and won two awards, including Best Male Video for Locked Out of Heaven. West said during a Brooklyn concert, "I'm watching Drake perform, I see Bruno Mars perform. And then they start giving out awards and s**t, and Bruno Mars won all the motherf***ing awards! Can't no motherf***ing networks try to gas everybody up so they can sell some product with the prettiest motherf***er out?"
Mars also revealed that the Stronger rapper called and apologised for his remarks. The Uptown Funk hitmaker said, "But me and him, we're cool. He called me and apologized."
The Grammy-winning artist also showered praise on Beyoncé during the interview. Marks, who teamed up with Beyonce to perform at the 2016 Super Bowl halftime show, said, "She's not f***ing joking around. She's going to get onstage and show everybody why she's the best every single time. She's got that monster in her."