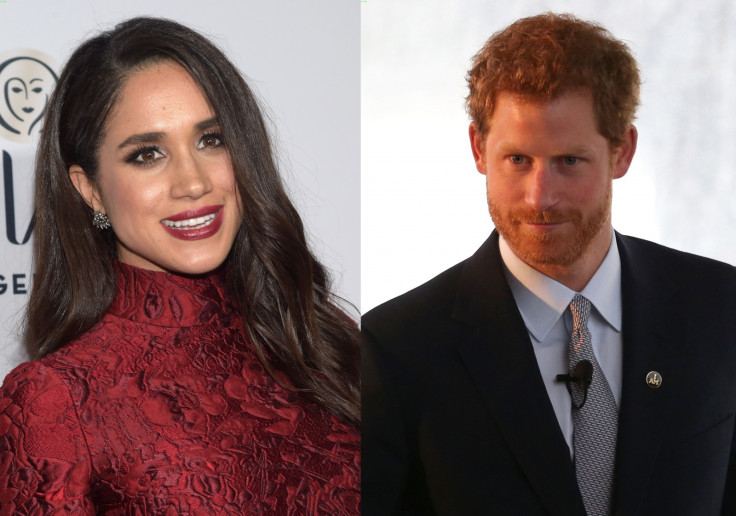 Prince Harry and Meghan Markle have been dating for almost a year and news about their royal engagement has been making rounds every now and then.
A new report in The Sun has claimed that Markle tried on wedding dresses while she was out shopping in Canada.
The Suits actress was shopping for a posh evening frock when she decided to check out the bridal gowns, fueling wedding rumours.
A pal reportedly told the gossip website, "She thought it'd be fun. She was with a couple of friends and they all thought she looked gorgeous." One of her choice was a traditional outfit with a strapless bodice and ruffled skirt by Toronto-based designer Paloma Blanca.
Another gown by the same designer had an exposed midriff, and Suits star Meghan allegedly admitted would be too much for a royal wedding. Markle's pal revealed, "She joked she couldn't walk down the aisle of Westminster Abbey in it. But the fact she's trying on dresses and thinking about their wedding shows how serious they are."
"Harry hasn't proposed yet but it's very much on the cards," the pal added of then impending engagement news.
The couple recently spent a week together at Kensington Palace before she flew back to Canada for work on 4 July. A source told E! News that the love-struck pair have transformed into "total homebodies".
The source explained, "They've just been chilling at home. There's always someone watching or trying to get pics when they go out that they're pretty happy just staying in and doing nothing. They like to cook, watch movies and that kind of thing."
The couple keeps travelling from Canada to London to see each other. The insider added, "Harry had planned to fly out this time as he felt it was unfair for Meghan to always be the one flying around, and she'd just come back from the U.S."