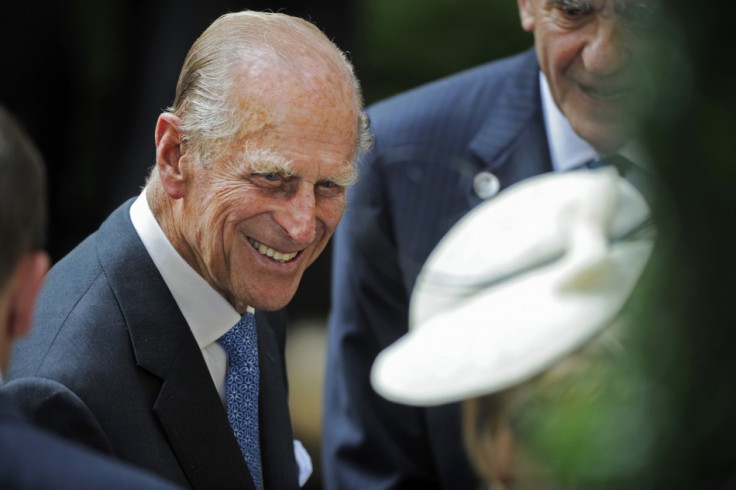 Prince Philip, the Duke of Edinburgh, is the grandfather of the groom and husband to Her Majesty Queen Elizabeth II.
The Duke is well known for his verbal "gaffes" and a blunt wit that has hammered everyone from small children to presidents, will he have any words of wisdom for the happy couple tomorrow? Here are some quotations attributed to Prince Philip.
On women:
"You are a woman, aren't you?" - To a Kenyan woman presenting him with a gift on a visit to the country.
"British women can't cook" - One of the Duke's earliest proclamations in 1966, made after nearly 20 years of marriage to the Queen.
On ceremony:
"The man who invented the red carpet needed his head examined." - The Duke expresses his displeasure on a state visit to Brazil in 1968.
On foreigners:
"You look like you're ready for bed!" - To the President of Nigeria who was dressed in traditional Nigerian attire.
"If it has four legs and is not a chair, has wings and is not an aeroplane, or swims and is not a submarine, the Cantonese will eat it." - The Duke likes Cantonese cooking as much as British it seems.
"Aren't most of you descended from pirates?" - The Duke questions the inhabitants of the Cayman Islands.
"There's a lot of your family in tonight." - The Duke meets yet another Mr Patel at an event for 400 Indian businessmen.
"How can you tell the difference between them?" - The Duke asks US President Obama about his meetings with the Russian ambassador, the Chinese ambassador and, perhaps worryingly, British Prime Minister David Cameron.
"How do you keep the natives off the booze long enough to get them through the test?" - A question posed to a driving instructor in Scotland.
"If you gave a seven-year-old a brush and paints he'd produce something like that." - On traditional art in Sudan.
On Communism:
"The bastards murdered half my family" - The Duke has a long memory.
On himself:
"Dontopedalogy is the science of opening your mouth and putting your foot in it, a science which I have practiced for a good many years."
"Tolerance is the one essential ingredient ... You can take it from me that the Queen has the quality of tolerance in abundance."
"I never see any home cooking - all I get is fancy stuff."
"Constitutionally I don't exist."