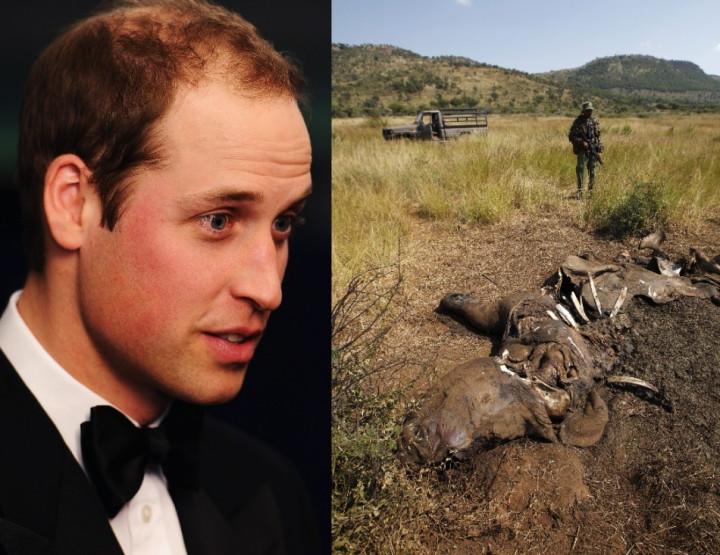 Prince William has called for more action to stop illegal rhino poaching in Africa before it leads to the species being wiped out.
The trade in rhino horns and subsequent levels of poaching have taken a serious toll on the populations of both black and white rhinos in Africa and South Africa.
Prince William, the royal patron of the wildlife charity the Tusk Trust, told the BBC: "If we don't do something about them, it's going to be a tragic loss for everyone."
There are an estimated total of 18,000 black and white rhino in Africa, but the populations are being constantly eroded as demand continues for their horns, which can be sold for as much as £38,000 a kilo.
The horns are most commonly ground up and used in poultices and black magic medicines, which have no proven effects.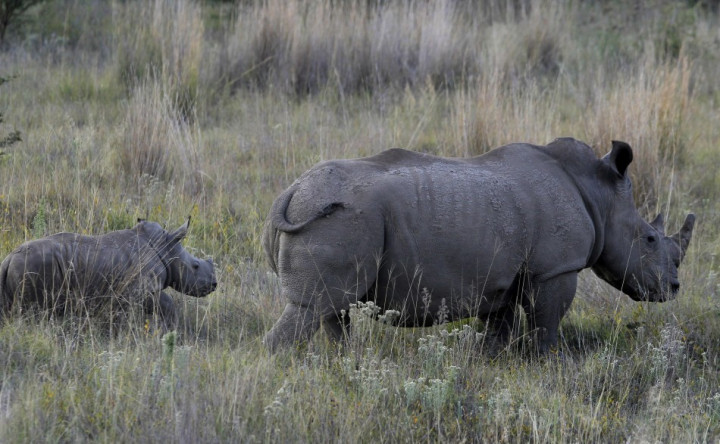 He said there was a "massive need" for education on poaching and branded those involved in the trade "ignorant, selfish and utterly wrong".
"[We need to] make people aware of how delicate and fragile these animals are, and how much damage we are doing to them and to the wildlife and natural ecosystem around them just by our neglect and ignorance," he added.
William was speaking at Port Lympne wildlife park in Kent, where he was giving his support to efforts to return three black rhino that were rasied in captivity to Tanzania
He has experience with rhino, after helping at a friend's game reserve in Kenya. He said the experience gave him an affinity with the species, but he was shocked when one of the rhinos was killed by poachers.
"Sadly he ran into the wrong people and he is now on someone's mantelpiece somewhere probably," he said.
Attempts to fight poaching in South Africa have been taken to extreme lengths, with some conservationists injecting poison into rhino horns as a deterrent.
Tom Milliken, director of Traffic wildlife monitoring network, spoke about the highly organised poaching world in an interview with NBC.
He said: "Most rhino horns are leaving Africa and being couriered to Asia. Some of these couriers may actually be airline personnel.
"Let's say a major airline is coming in on Thursday and will leave by Friday. To those who are the middlemen in Pretoria and Johannesburg the word goes out - I need rhino horn by Thursday.
"The gun is given to poachers on the border of Kruger National Park and they go in to get the rhino. As soon as they kill that animal they are on the cellphone saying 'I've got the animal, I've got the horn and I'm walking in this direction and will be on this road in a hour'.
"There are two cars that meet them on that road. The horn goes one way, the poachers go another. That horn is then whisked to Johannesburg. It changes hands several times until it's in the baggage of someone who is getting on a flight and within 24 hours it's in a market in Asia."