Prince William gushes over 'sweet' Princess Charlotte but is prepared for 'drama in future'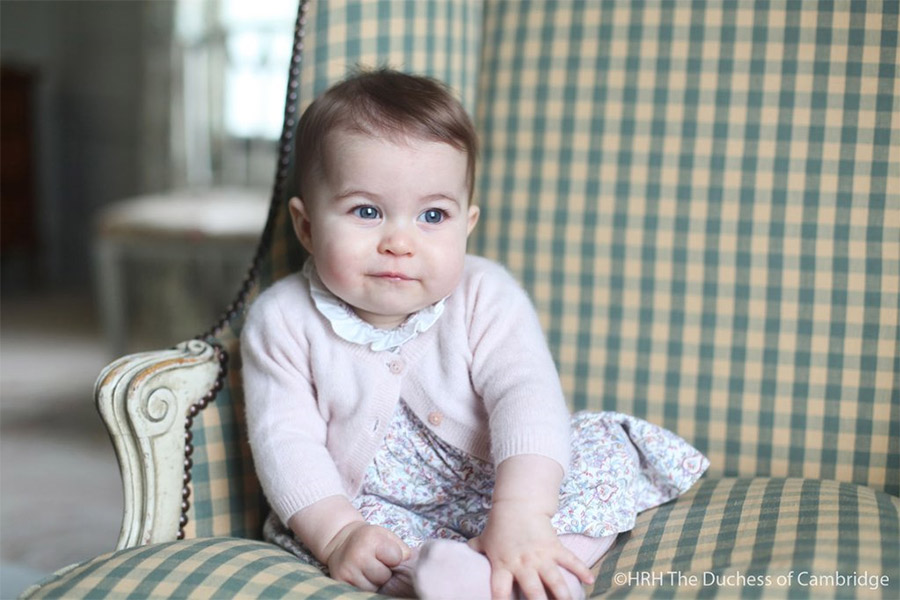 Prince William has warned he probably will need help as Princess Charlotte gets older but for now she was "very easy" and "sweet" to handle. Speaking ahead of the RBS Six Nations game between Wales and France in Cardiff, he said: "All the fathers say to me, 'Just you wait, when they get to nine or 11 they get crazy.' "I'm looking forward to it. There will be some drama."
At the moment he said both his children were "very well" and that "there were no broken bones so far". "But they are trying – running around and pushing things and jumping. Charlotte is very easy. She is sweet."
Prince William spoke to injured rugby players at a special reception held by the Welsh Rugby Charitable Trust – of which William is a patron – before cheering on his beloved Welsh team.
He told the BBC: "I love my rugby. Having lived in Wales for four years, worked here and seen the rugby I'm thrilled to be back. When the Welsh anthem goes, you know you are in Cardiff."
Meanwhile earlier this week, his wife Kate Middleton enjoyed a sing-a-long with hundreds of pupils from St Catherine's Primary School in Edinburgh.
The school has counsellors from children's charity Place2Be which support children with mental health problems. Kate is a patron of the charity and is playing a crucial part in its campaign to get the issue of mental health in the public domain.
Later that day, the Duchess of Cambridge was also spotted showing off her tennis skills with other students during a training session hosted by Judy Murray.
She could not resist the opportunity to ask Murray how she could influence her children to get into the sport.
Murray told The Telegraph. "I was saying to her with children of George's age you start with a balloon and the hand. It is about doing the right thing at the right time. She was talking about at what age can a child hold a racquet. It's about strength."