Prince William stood at the edge of a sheer cliff in the Blue Mountains, while Kate Middleton stayed well back on safer ground.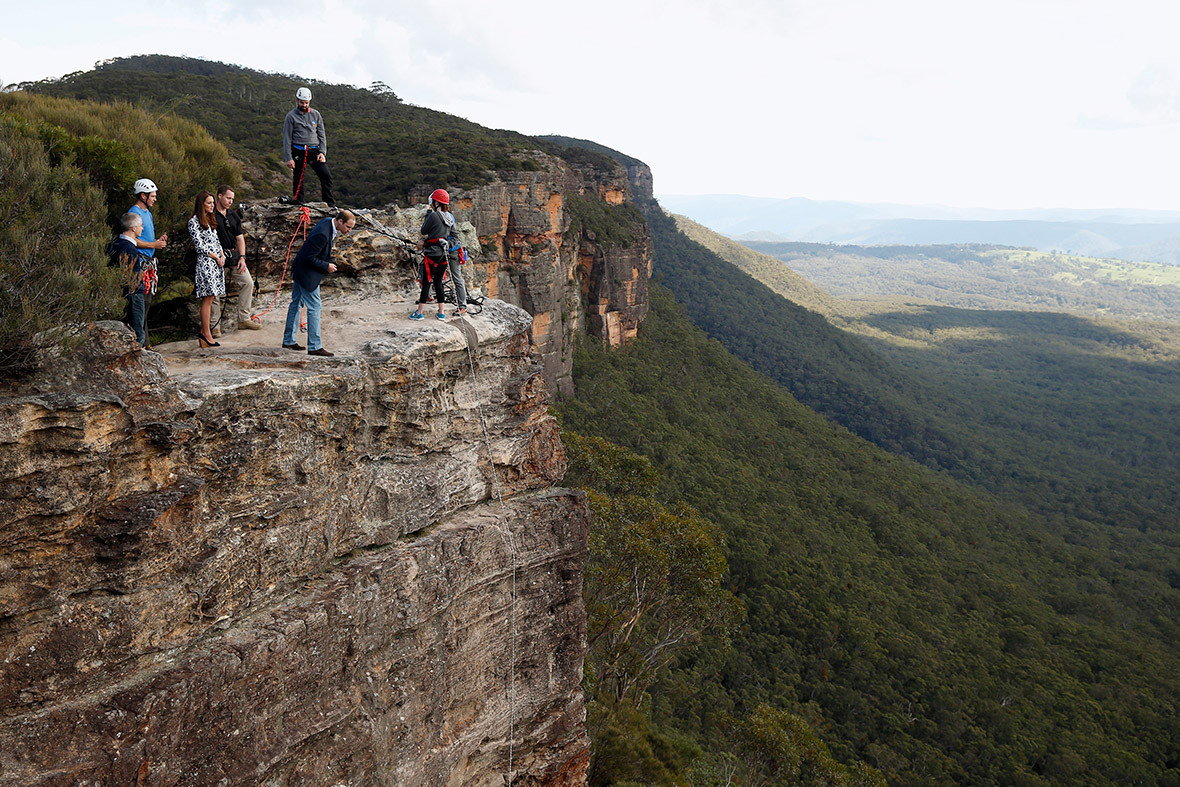 The royals visited a town ravaged by wildfires in the mountains west of Sydney, as they continue their Down Under tour.
The Duke and Duchess of Cambridge stopped in the Blue Mountains town of Winmalee to meet with firefighters and locals affected by wildfires that swept through the region in 2013, destroying more than 200 homes.
William and Kate also visited a Girl Guides hall, where they planted a tree, and took in the sweeping views of the mountains.