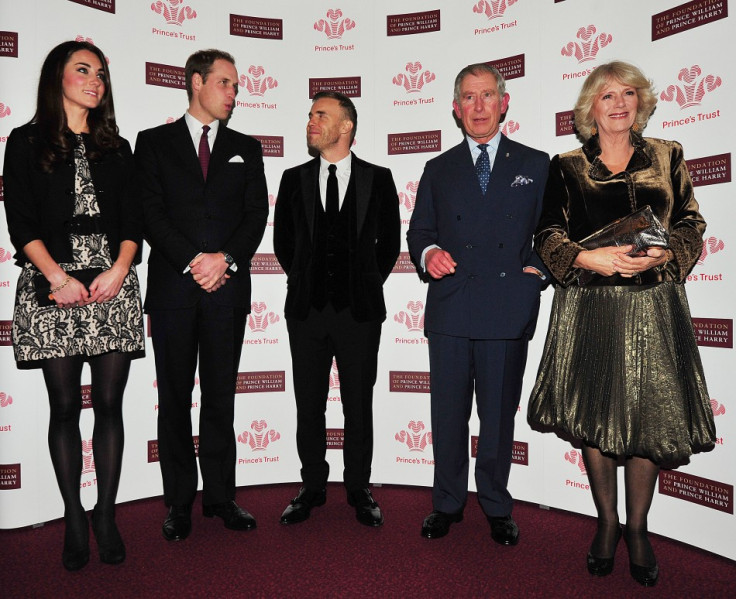 Bosses of the beleaguered ITV show "X Factor" have reason to celebrate.
Prince William and Kate Middleton, the most sought after couple of the country at the moment, have confessed that they are hardcore fans of the reality contest, according to the Mirror. The revelation came when the royal couple arrived at Gary Barlow's solo charity gig at the Royal Albert Hall recently.
During the event, the Duke and Duchess of Cambridge chatted with finalist Marcus Collins, 23, who came to watch his mentor perform, and Olly Murs, who was among the guest performers, according to the Mirror report. Kate was all praise for Marcus's performance on the show, the paper said.
"They both said they watched the "X Factor." How amazing is that? They asked if I was nervous about the weekend and I said I couldn't wait. Kate said she was amazed at how much stronger my vocals were live than on television. I just can't believe it," Marcus has been quoted by the Mirror as saying.
Olly too got the due praise from the celebrity couple. "William was such a nice guy. He told me that some of his friends had posters of Justin Bieber on their walls but had taken them down to put mine up. Bizarre! I was amazed how much they both knew about me and about my album going to No.1. I am so touched," he told the paper.