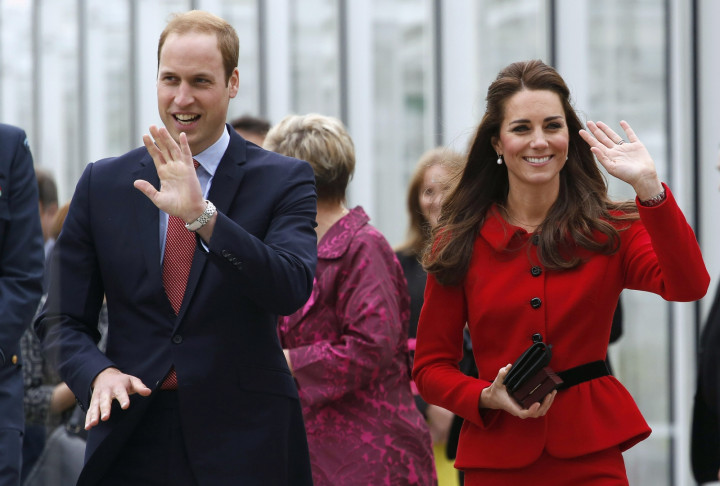 Prince William and Kate Middleton took a break from their official duties and enjoyed a quiet date as the couple dined in a local country house hotel last week.
The Duke and Duchess of Cambridge "could not keep their hands off each other" during a romantic dinner, an eyewitness revealed. The royal couple left Prince George in the safe care of his nanny at Anmer Hall, their country home in Norfolk.
According to the Express, William was dressed casually in a blue shirt and denim jeans. He held his wife's hand as they entered the bar at the King's Head Hotel in Great Bircham, just three miles from the Queen's Sandringham estate.
The Prince, who was driving, ordered a lime and soda while Kate sipped on a white wine spritzer as their bodyguards sat at an adjacent table. Kate took a break from her duchess' outfits and wore relax fitting cropped jeans, a black jumper and black wedges.
The romantic couple even ordered the same meal: grilled fillet of black bream with roasted Mediterranean vegetables, baby spinach, marinated olives and oven-dried tomatoes with arrabiata sauce, priced at £16.25. William also asked for two scoops of vanilla ice cream, with two spoons, for his wife and himself.
An anonymous onlooker told Express: "William was extremely affectionate and considerate towards Kate throughout. She walked in with wet hair. She kept playing with it, twisting it around her fingers while talking to him. They were quite flirtatious and couldn't keep their hands off each other.
"When they had finished their meal, a couple of locals came up to them and said hello. They smiled and were very chatty, very accommodating. My overwhelming feeling was how normal they were. They just seemed happy to mix with the locals."