Prince William Shows Football Skills During Christmas Eve Match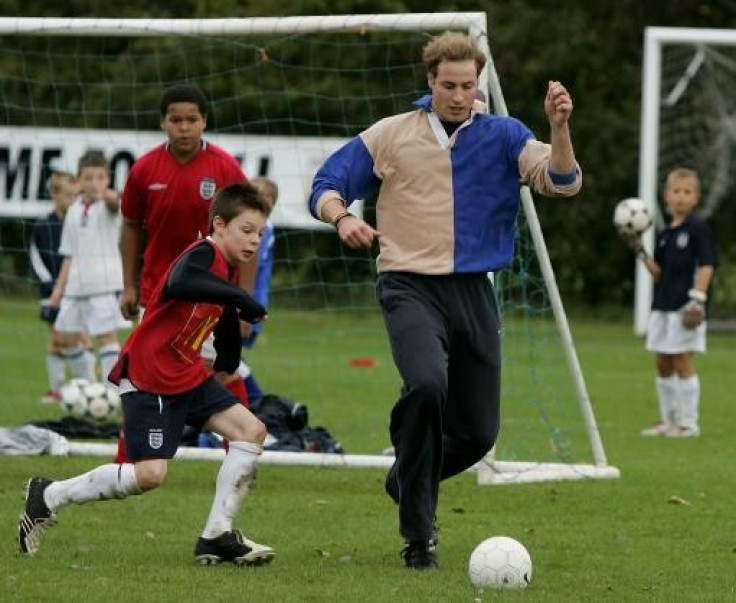 Prince William showed his skills with passes and kicks when he played football on Christmas Eve in the Queen's Estate in Sandringham.
The 29-year-old Duke of Cambridge played with locals and other estate workers, reported the Daily Mail.
He was playing as a mid-fielder and was seen celebrating goals with teammates.
Prince William, whose grandfather Prince Philip was admitted to hospital on Friday, might have been a little stressed out and forgot to remove his watch while playing.
The Prince, who is also the President of England's Football Association and often watches football matches from VIP stands, wore his favourite team Ashton Villa's light blue socks.
He attempted a shot on goal but not with much luck. His team was wearing Castle Rising FC shirts and won the game with a score of 4-2.
The Prince "did not shy away from any tackles," the Daily Mail quotes an onlooker.
"There were plenty of quite handy players on the pitch and he gave a good account of himself. You could see that he knew what he was doing.
"He was chasing the ball all over the place and clearly enjoying himself. Most of the time he was grinning away."
© Copyright IBTimes 2023. All rights reserved.