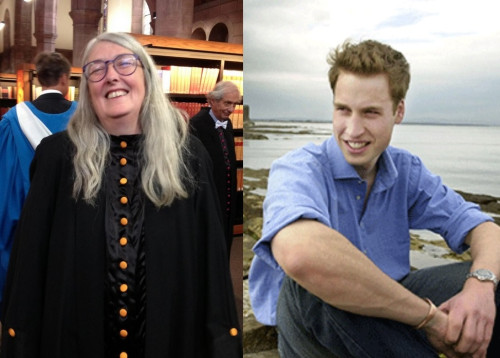 Cambridge Classics professor Mary Beard has weighed in on the debate about Prince William's 10-week course at the prestigious and elite university.
Prof Beard said she hopes the Duke of Cambridge, who will be undertaking a "bespoke programme in agricultural management" will mingle with "ordinary students" during his time there to understand their concerns they face about careers and debts.
Critics of the royal family had said William gained a "free pass" to the university, which normally only accepts the highest of achievers academically.
While most students are expected to gain at least one A* at A-Level, William achieved an A, B and C. He achieved a 2.1 honours degree from St Andrews University in 2005 in geography.
On its webpage relating to mature students, Cambridge University says: "As a mature student at Cambridge, you're expected to have achieved the same academic standards as those we require of school leavers. The nature of Cambridge courses, and the requirement to produce independent work every week, does need some form of academic preparation.
"However, for most courses we are able to offer some flexibility in terms of entry requirements. We also take the work and life experience of mature students into account when assessing these applications."
A statement from the Palace said the Cambridge course has been designed to help William understand contemporary issues affecting agricultural business and rural communities in the UK. It is thought he will take over many of Prince Charles' duties such as the Duchy Estate when he becomes King.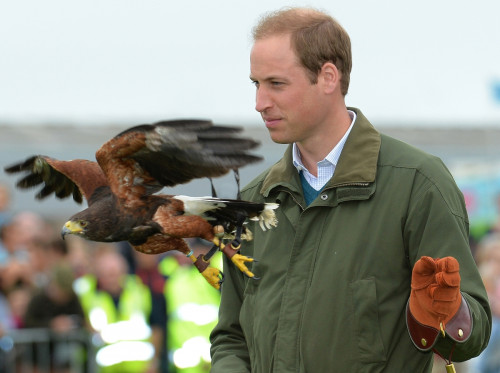 However, Melissa Berrill, a Cambridge writing for the Guardian, argued that William does not deserve a place at the university and that admitting him shows it is still an institution based on who you know, rather than what you know.
"Admitting Prince William is an insult to every student, whatever their background, who got into Cambridge by getting the required A-level or degree results," she wrote.
"It's an insult to every student whose A-levels and degree are the same or better than his, and who didn't get a free pass to Cambridge in spite of them. And it's an insult to everyone in the country who needs skills or training, and hasn't had a university course personally designed for them.
"I'm unsurprised at Prince William's part in this. Much as William and Kate are heralded as 'modern' royals, a bit of media-savvy and pretty hair can't cover up the fundamental unfairness and anachronism of their position. But I am surprised, and ashamed, that my old university is still colluding in it as much as it ever did."
Speaking about his admission following this criticism, Beard told the Daily Mail that William should ensure he spends his time meeting other students: "I very much hope that he will take the opportunity to meet some of our more "ordinary" students, struggling with making ends meet, worried about careers, future and debt."
While Beard did not give her opinion on William's intellectual merit, David Abulafia, of the Faculty of History, said one of the functions of the University was to prepare future leaders of the country.
A university spokesman also added that questions about the Duke's qualifications are a moot point as he is not studying for a full degree: "A*AA is our standard offer for undergraduate admission. The Duke of Cambridge has already undertaken his undergraduate studies, at St Andrews," he told the Mail.
"He is not attending as an undergraduate or as a mature student. He is attending Cambridge to complete an executive education programme, for which different admissions criteria apply."