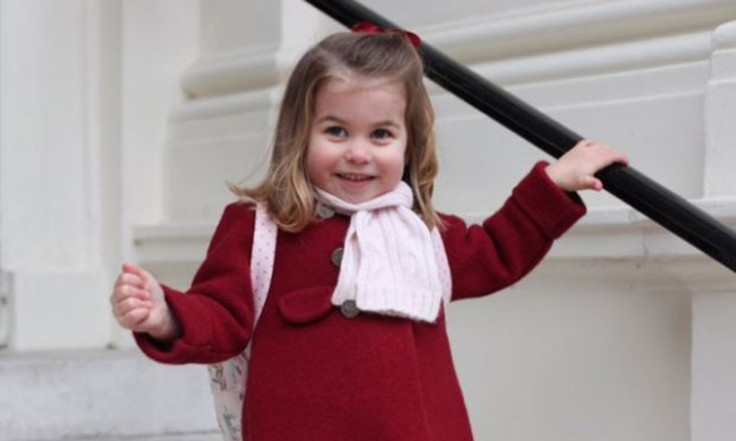 The Duke and Duchess of Cambridge have finally shared the first pictures of Princess Charlotte attending her first day of nursery last week.
The little royal, two, looks seriously cheeky as she poses in an adorable red coat paired with a pink scarf, grey tights and red shoes with a matching red ribbon in her hair before heading to Willcocks Nursery School in Kensington.
The snaps were taken by mother Kate Middleton, according to Kensington Palace, who shared the snaps on their Twitter page today (8 January).
"The Duke and Duchess of Cambridge are very pleased to share two photographs of Princess Charlotte at Kensington Palace this morning," the accompanying caption read.
"The images were taken by The Duchess shortly before Princess Charlotte left for her first day of nursery at the Willcocks Nursery School."
Charlotte appears to be bursting with excitement in the photos, which have pleased royal watchers to no end.
One person tweeted in response: "So sweet to see the way she looks at her mum with such excitement and love."
While someone else said: "Such an adorable little bundle. Hope HRH had an enjoyable first day at nursery school. Bless her."
A third added: "Princess Charlotte looks delightful. Hope her first day was enjoyable."
Charlotte attends the "kind and gentle" Willcocks full time, which is just half a mile from Kensington Palace.
Her elder brother Prince George, four, is expected to return for his second term at Thomas' Battersea school this week.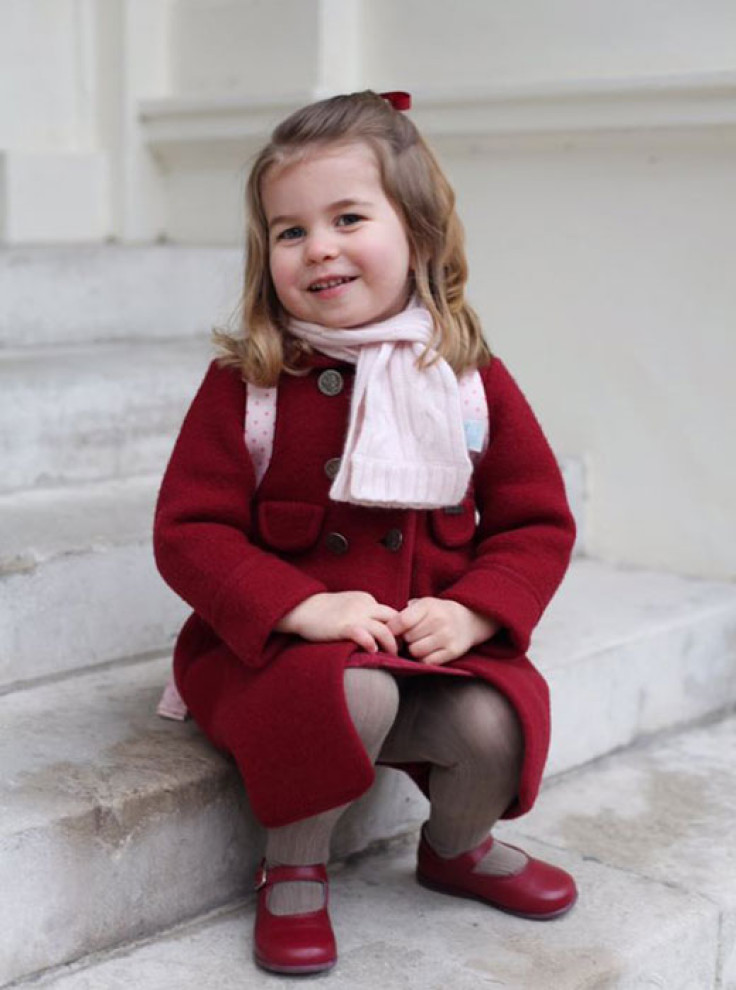 Willcocks is now run and owned by headmistress, Lavina Taylor, who said in a statement: "We are delighted that The Duke and Duchess of Cambridge have chosen the Willcocks Nursery School for Princess Charlotte. We look forward to welcoming Charlotte to our nursery in January."
Term begins on Thursday 4 January and it cost parents £14,550 a year to put their children in the nursery full time excluding additional costs for the lunch club.
School fees at the nursery are £3,050 a term for morning sessions ad £1,800 for afternoons. Princess Charlotte, two, will be first invited in with her parents for a short "stay and play".