A senior Newcastle University lecturer has accused the institute of giving Princess Eugenie special treatment after initially rejecting her application to study there. Dr Martin Farr claims that the Queen's granddaughter was not accepted on her own merit, but because she was royalty.
Eugenie graduated with a 2:1 BA honours degree in English literature, history and politics from Newcastle back in 2012. She also achieved a first in her final year dissertation on the History of Art.
The Daily Mail reports that Farr made his explosive claims in a speech to the anti-monarchist campaign group Republic's annual convention.
Addressing the crowd, he alleged that Eugenie's application had been originally rejected by an admission officer because it was "not good enough" – but the decision was later overruled by University authorities.
Eugenie attended Marlborough College, a £23,000-a-year boarding school in Wiltshire, where she attained two A grades and a B in her exams.
"We had at Newcastle University one of the Queen's granddaughters, Princess Eugenie," he said. "A friend of mine who is Italian was the admissions officer for BA English literature and received one application for the undergraduate degree that was not good enough and so discarded it."
Farr went on to state that University officials were "horrified" when they caught wind of the decision to reject the 26-year-old royal and later offered her a place for a different degree.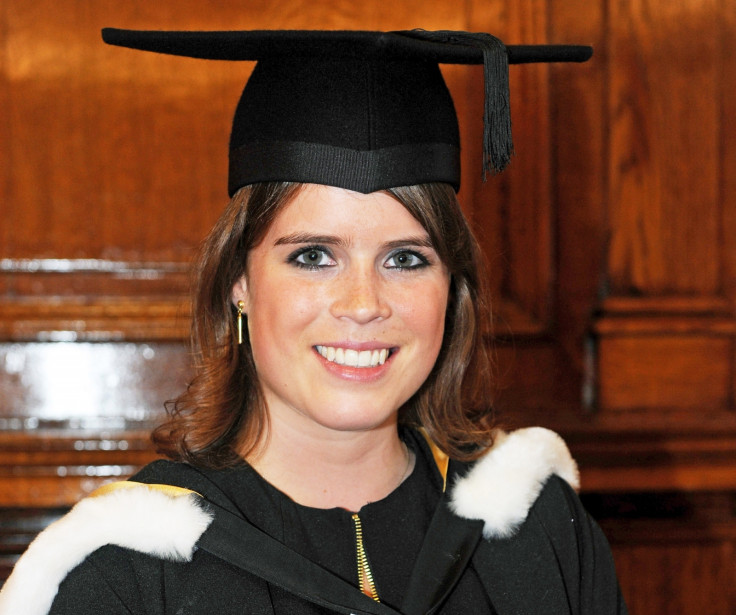 Farr condemned the move as an example of royal privilege and further alleged that it turned students against the royal family. He explained: "So we had Eugenie parading around campus for the next three years. It's struck me over the next three years that we had more people turning into Republicans because they were barged out of bars and clubs – they realised how much further down the pecking order they were than someone like Eugenie.
He added that she was a pawn "used by the university for publicity and even a tenuous link like that is worth burnishing".
A spokesman for Princess Eugenie refused to comment on the claims when contacted by IBTimes UK.